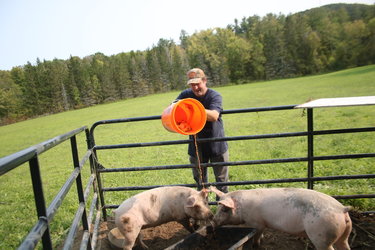 Stephen Hadcock, Beginning Farmer Educator for Cornell Cooperative Extension, told The Enterprise that, over the last decade or longer, he's seen an increase in the number of people who have taken steps to start their own farm. The Enterprise spoke with Hadcock and new Berne farmer Todd Gallup for insight into the process of starting a farm from scratch. 
Coronavirus overview
With 29 more COVID-19 cases before Sept. 25, the University at Albany would have to move to remote classes for two weeks.
Letters to the Editor
Kerry Dineen, Mayor of Altamont; Joe Burke, library director; Jim Gaughan, former mayor
Robert Alft, Green Party candidate District 46, State Senate
Patty Miller, Karen Klevanosky, Friends of Library
Lawrence Zimmerman, East Berne
Brandon Castle, Niskayuna