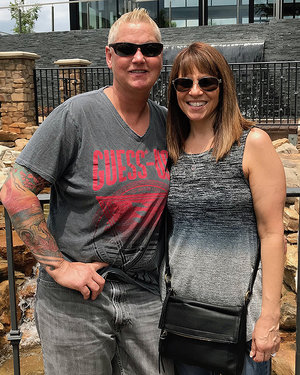 GUILDERLAND — Teacher Colleen Ryan's wife, Barbara Martucci, got the news that Ryan would be receiving a new set of lungs early on the morning of the couple's eighth wedding anniversary, Nov. 13.
Just before midnight that same day, the transplant surgery had been completed.
Ryan is now "resting comfortably," her wife said Wednesday morning. Ryan had been at the top of the national list for a transplant, as a result of a lung-scarring disease, interstitial lung disease, that hardened her lungs and constricted her breathing.