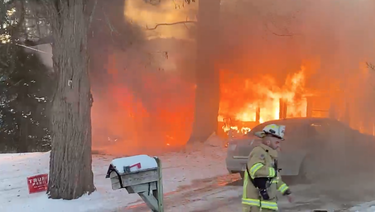 EAST BERNE — A fire destroyed a home on Long Road in East Berne Sunday afternoon, and while the two occupants, a mother and a son, managed to escape without significant injuries, the material damage was significant.
"They lost everything," said Barbara Kennedy, a Berne resident.
Kennedy said she would take the pair, Violet Writer and her son, John, along with their dog, into her home until they can find another place to rent.
"He's a good kid," she said of the teen, whom she described as tall and thin as she listed his clothing sizes.