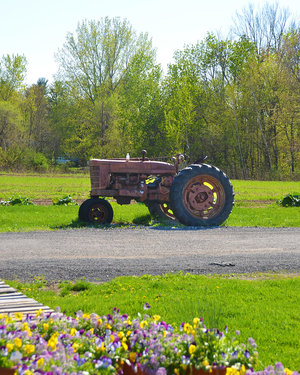 ALBANY COUNTY — Colonel John V. A. Lansing settled in the Lisha Kill area in 1791 and farmed hundreds of acres. Over the years and through the generations, just 20 acres remain in the midst of heavy suburban development.
Now a ninth generation of Lansings wants to continue to farm the land, and the Mohawk Hudson Land Conservancy is hoping the public will help them do that.
The conservancy has gotten $389,710 to permanently protect Al Lansing's farm, operated as Community Supported Agriculture, or CSA, on Lisha Kill Road in Colonie.