Melissa Hale-Spencer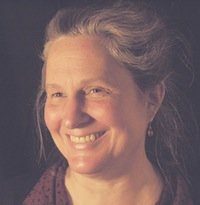 Melissa Hale-Spencer got her first reporting job at her parents' Adirondack weekly newspaper, The Lake Placid News, in 1975.
Her father, Ed Hale, a newspaperman from the old school, taught her how to write by editing her work with a thick, black copy pencil. She grew up believing words could change the world.
She is a Phi Beta Kappa graduate of Wellesley College.
For the last quarter of a century, Hale-Spencer has worked at The Altamont Enterprise, where she has won many awards for her work from the New York Press Association, ranging from columns and editorials to in-depth news and features.
She is the paper's editor and seven times has been named to the Golden Dozen for superior editorial writing by the International Society of Weekly Newspaper Editors and once won the Golden Quill.
Hale-Spencer is married to Gary Spencer, spokesman for the state's Court of Appeals. They have two children, Magdalena and Saranac. Both are alumnae of Cornell University: Saranac, a philosophy major, is a reporter for Factcheck.org at The Annenberg Public Policy Center of the University of Pennsylvania; Magdalena, with degrees in law and veterinary medicine, is an intellectual properties lawyer.
Editor (all news copy, obituaries, and letters)