Khan and McKasty-Stagg up for Voorheesville library trustee
Tuesday, May 4, 2021 - 21:11
Azam Khan and Marielle McKasty-Stagg are seeking a position as library trustee in Voorheesville's May 18 district vote.
The winner will hold the unpaid position for a five-year term starting in July.
We interviewed the candidates on their visions for the position.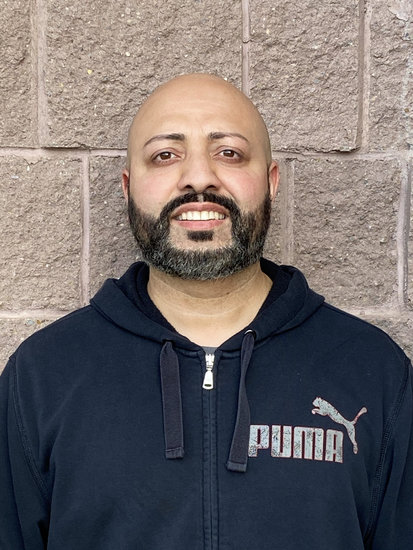 VOORHEESVILLE — Azam Khan and his wife, Leila, have lived in Voorheesville for five years. Khan grew up in Loudonville and, after moving downstate for a few years in the early 2000s for school and work, he moved back to the area in 2006.
Describing himself as a "serial entrepreneur," Khan said that he owns a financial-services company and works with approximately 100 local retailers providing them, among other things, ATM equipment and credit-card terminals; he also owns "some cell-phone stores under the Sprint umbrella"; as well as "a number of residential properties." He said he also owned a restaurant that closed last year due to the pandemic.
Khan's favorite book is "The Alchemist," by Paulo Coelho, a 163-page novel that has been translated into a record number of languages, 80, and sold more than 150 million copies.
As for why he's running, Khan said that, after living in the community for five years, he wanted to find a way to give back that "best utilizes my skill-set."
He also said that he wanted to be a part of establishing any library policies that concern Voorheesville residents. 
But the main reason he is running, Khan said, has to do with "planning for and determining the future needs and direction of the library and for the community." 
"I always like to look forward," he said.
Voorheesville is a "rather homogenous community," Khan said.
According to the most recent data compiled by the state Education Department, from 2019-20, the Voorheesville Central School District student body was 90 percent white; 4 percent multi-racial; 3 percent Hispanic or Latino; 2 percent Asian or native Hawaiian or other Pacific Islander; and 1 percent Black.
The district  shares the exact same border and therefore tax base as the Voorheesville Public Library  and spans the towns of New Scotland, Guilderland, and a small portion of Berne, and the entirety of the village of Voorheesville.
The village of Voorheesville, in comparison to its namesake library and school, is approximately 95 percent white, according to the most recent Census data compiled by the Capital District Regional Planning Commission. 
But Khan said he does see "aspects of diversity" coming into the community, and he "certainly wants to be part of that." And he thinks he can be instrumental to the library with a perspective and background that may differ from from the current board, while also "helping diversify the board a little bit, as well."
Khan is Pakistani-American, the son of immigrants who came to Albany County when they were just 16 years old, he said.  
"I've traveled to roughly 60 different countries, learning cultures and people. All of which have been ingredients in giving me a multi-faceted perspective, in dealing with people, challenges, and new ideas," he told the Enterprise in a follow-up email to a question about his background. 
With his background, Khan pointed to his entrepreneurship, and industry experience and knowledge, as being assets to the library board. "It's not one field only," he said. He worked in the corporate office of Duane Reade, the pharmacy chain primarily located in New York City and now owned by Walgreens.
"I was the youngest manager in the corporate setting at that time in the Business Development Division," he said. "We were in charge of 260 stores, any type of new product launches or initiatives I was directly involved in."
Khan added that he has a "fair amount of experience" with fundraising; marketing; budgeting; negotiation; project initiation and capital allocation; as well as handling different personalities. 
As for what he'd like to accomplish if he were elected trustee, Khan said he'd like to help move the library further into the digital age and make it a "bit more interactive," which also means in part adding useful digital components to the library's current programming. 
On the strategic plan and growing the library, he said, "I think a big part of it is engagement with the community and talking to the community." Khan said engagement is so important because "we won't really know what to do until we're out there talking to everybody, gathering the relevant data," which can then be used in deciding programing, services, and budget allocations.  
On the "library of things" and public libraries no longer being used for their original, educational purpose, Khan said the two things are not necessarily mutually exclusive. If, for example, a patron borrows a fishing rod, "there's an educational component in that." And if the library can promote different types of activities that people want to take part in but "sort of pull the educational aspects out of [them]," he said, "I think that's a good thing."
Khan pointed to a 2018 visit of Mongolian librarians who couldn't speak English, but came to learn about the different management styles used in the libraries they visited. "I think that's the big part about a library," he said, "it's not just checking out a book." It's the social interaction, the learning, the experience, Khan said, "and how we can share that knowledge with one another. That's the key to me."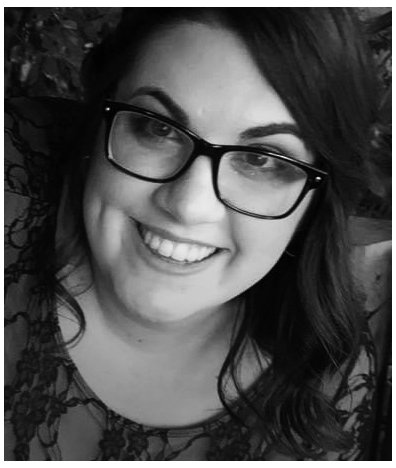 VOORHEESVILLE — Marielle McKasty-Stagg said that she and her wife, Nicole, who grew up in the village, were looking for more space when the couple moved to Voorheesville from Niskayuna eight years ago.
She is the chief operating officer of a small not-for-profit health-care organization. She and her wife have two daughters.
McKasty-Stagg said she's not a "favorites" type of person when asked about her favorite book, but answered, "I would say that if I'm looking to read something for myself, it's going to be a comic book or graphic novel." She said the publications are a fun and quick reads, adding they're "a great way to get wrapped up in something."
As for why she decided to run, she said it was a program she attended about diversity and inclusion put on by students from Clayton A. Bouton High School and held at the Voorheesville Public Library. 
The students were "so polite and dynamic," she said, and the library director and staff were "so kind and encouraging." And after she left, McKasty-Stagg said, she "told everyone who would listen and how cool it was."
And not only is the library a place where a person could borrow books and participate in book discussions and children could take part in story time, "but you have these good conversations and make these meaningful connections."
McKasty-Stagg said she sees the library as the "heart of our community," which is why she's connected with some of the work it's done.
As the chief operating officer of a small not-for-profit health-care organization, McKasty-Stagg said she would bring a lot of useful experience to the library board of trustees.
She has direct oversight of the clinical operations of three health centers as well as the human resources, facilities management, and security for the organization. "So, I have had a lot of experience working in the operational realm," she said.
At her organization, there's a strong belief that people should have access to health care regardless of their income or socio-economic status — the idea that health care is a human right. And McKasty-Stagg carries that idea over to the library in that "it's all about access, access to knowledge, resources, all that, regardless of your income or background."
As for what she'd like to accomplish if elected, McKasty-Stagg said as she was out gathering signatures to run, a number of people were asking about the library being open to the public without needing an appointment. But since petitioning ended there are now more walk-in hours, she added. So now access is about communicating to the public what "services" and "offerings" it can obtain through the library. 
"I think that would be a good place to start," she said. 
McKasty-Stagg then offers more detail on how to better communicate with the public within the context of the library's strategic plan.
To help the library grow over the next three years, McKasty-Stagg said that she would look to solicit "continual feedback from the community to make sure that the library is meeting the needs of the people it serves."
Among McKasty-Stagg's recommended ways of corresponding with the public were mailed-out surveys, electronic surveys, and listening sessions involving different community stakeholders "coming together to kind of talk about their needs."
While there is little dispute over the importance of libraries — a combined 76 percent adults in a 2016 Pew Research Center study, the most recent available report, said that libraries either served the learning and educational needs of their communities "very well" (37 percent ) or "pretty well" (39 percent). 
But just 44 percent of the nationally-representative sample of 2,752 adults who responded to the Pew study said they'd visited either a library or bookmobile in the previous 12 months.
With many people seeing the value of libraries but not actually needing or using them, McKasty-Stagg was asked how the Voorheesville Public Library can increase its foot-traffic. 
She said that the library has access to a lot of materials, pointing specifically to the "library of things."
In Voorheesville, patrons can sign out a sewing machine, lawn games, a ukulele, fishing poles, and there is also a seed library, "so you can take seeds for your garden," Sarah Clark, the library's director, previously told The Enterprise. 
"I feel like advertising some of the other things that they have available" is one way to increase membership, McKasty-Stagg said. "Like museum passes, I know I've utilized those before, and it's been nice to kind of explore a new space for free, which is awesome." And she pointed to the baking and crafting supplies the library provides, like cake pans and crochet kits as "things to get people engaged."
Libraries are not being used the way they once were, McKasty-Stagg said, growth is now being achieved by adaptation through accommodation to "different people's hobbies and interests."