Four vie for two BKW board seats
Thursday, May 2, 2019 - 11:10
HILLTOWNS — Four candidates are running to fill two seats on the Berne-Knox-Westerlo School Board.
Incumbent Matthew Tedeschi, who is currently the board's president, is seeking another three-year term. Helen Lounsbury has decided not to run again.
The other three candidates — Robin Becker, Mackenzie Hempstead, and Rebecca Miller — are making their first run for school board. Hempstead and Becker are running together. And Tedeschi and Miller both said they are endorsing each other.
The posts are at-large and unpaid. Voters will cast their ballots, at the secondary school, on May 21 at the same time as they vote on the school budget.
In addition to being asked about their background and their reasons for running, candidates were asked about these issues:
— Budget: The proposed $23 million budget for 2019-20 was described by the BKW administrators as a tight budget, with an unexpected additional expense of $400,000, for prescription drugs, added shortly before the budget was adopted. The tax levy will go up by half of 1-percent.
Do you support the proposed budget; why or why not? In the coming years, how should the budget be structured to stay balanced? In the future, should taxes be raised to support programs or should programs be cut to prevent a hike in taxes? How big of a tax increase would you support, or what programs would you cut?
— Programming: In recent years, the district has developed programs in agriculture, and science and technology. Are there other areas, such as in arts or languages, that need expansion as well?
— Special education and social work: Over 15-percent of students at BKW are identified as having disabilities. Additionally, half of 7th-graders surveyed at BKW reported experiencing some kind of trauma, which can be found to contribute to developmental issues. Over the years, BKW programs for students with disabilities have become more inclusive.
However, scores in growth and achievement have remained low. According to the State Education Department, BKW students with disabilities who participated in state assessments were among the lowest 10-percent for this group in terms of both achievement in English, math, and science, and student growth in English and math.
Should BKW be doing anything differently to deal with such low scores?
— Enrollment: Ten percent of eligible BKW students go to private schools or are schooled at home.
Is there anything the district could or should be doing to attract them to the public schools? Also, as the overall number of school-age children in the Hilltowns continues to decline, should the district use more shared services or make any program changes, like combining classes? If so, what? If not, why not?

Robin Becker said her community involvement piqued her interest in the district. As president of the Berne Volunteer Fire Company Auxiliary, she said, she saw children who volunteered with the fire company graduate from BKW and struggle to come into the "real world." So she started to look into the district, both from a fiscal and academic perspective.
"I decided, although I don't have children of my own, I am a taxpayer in the community," she said. "And I really, really have a true appreciation for education and ensuring that every child has the opportunity to get a good education before they're released out into the world."
Becker, 50, of Berne, has been president of the auxiliary for the last three years and a member for five. Her husband, Peter Becker, is fire chief.
Becker works as the director of partner and provider operations at the company Bestpass in Albany, which manages billing from tolls for trucking companies.
"It's a great job," she said, describing how she is able to volunteer through her job for various causes. One example was for breast cancer research, as she is a five-year survivor of breast cancer herself.
Becker has lived in Berne for the last seven years and before that lived in Westerlo. She originally hails from Westchester County but as a teenager moved to Westerlo, where she graduated from BKW and then went to Mercy College in Westchester County where she received her bachelor's degree in business administration. She moved back to Westerlo in 2000 and then to Berne after meeting her husband.
Becker credits her own success in life, with a business degree and a job analyzing data, to her teachers. She said that, early on in her time as a student, she struggled with reading comprehension, which she said that her teachers recognized and addressed sooner rather than later.
"They didn't give up on me," she said.
In addition to the issues discussed, Becker said that she would like to see better teamwork on the school board.
"You can feel the tension in the room," she said, of board meetings. "It's OK to question a budget, OK to question a program … ," she added.
Becker said that she was in favor of the proposed 2019-20 budget. She said that there was some possible need to review some aspects, but added that there is always room for that.
"It seemed to be fairly balanced, made sense," she said.
She is concerned about the additional $400,000 in costs for prescription drugs, but said that she was happy the district was able to answer her questions about it at a recent school board meeting.
"What we have to do as we're moving forward, we really need to take a look at where the expenses are … I'm not looking to cut programs … but we as a community need to take a look at it," she said.
Becker said that she can't predict whether she would support a tax increase or not since it would depend on if it were necessary.
"It never should be unnecessarily done," she said.
She said that she would like to look at the budget as a whole when it comes to evaluating expenses.
"It's not just about cutting programs or cutting salaries," she said.
She said that she was concerned about the capital project due to construction bids already going over the planned target.
While Becker said that she likes the direction the school is going with programming, she suggested that, to find out what students would want in future programs, the school board should reach out to the community and host events.
"Some of these programs, I believe, it's my understanding was a desire of some of the children … We need to encourage more of that," she said.
She noted that this is already being accomplished in some ways such as by having students serve as ex-officio members on the budget advisory committee.
Becker said that she would look to the educators and administrators at BKW to see what they could do to find out why students with disabilities scored so low and to see what can be done or what is already being done to turn it around.
She said that she has heard some concerns from parents about the special-education program but said that it should be asked of the teachers and administrators what should be done.
"They know what works," she said. But, she added, "We can't hide from the numbers; we need to improve."
As with special education, Becker said that, to understand why parents are opting out of public school, it is best simply to ask them.
"What couldn't BKW offer their children?" she asked, adding that she wants to know if the school has reached out to these parents and found out anything from them.
She said she would look to educators to find out, in the face of declining enrollment, how to possibly restructure the school to better serve a smaller population.
"I'm not as big on sending things outside the district; if we have an opportunity to maintain and work within our own school system and our own programs, then maybe it's a matter of restructuring," she said, adding that it would not involve firing staff but changing things such as combining classes or directing resources or teachers to other areas.
Becker said that it is not just the responsibility of the school board or the district to address declining enrollment, but instead the whole community must look at the issue of bringing in more people and young families.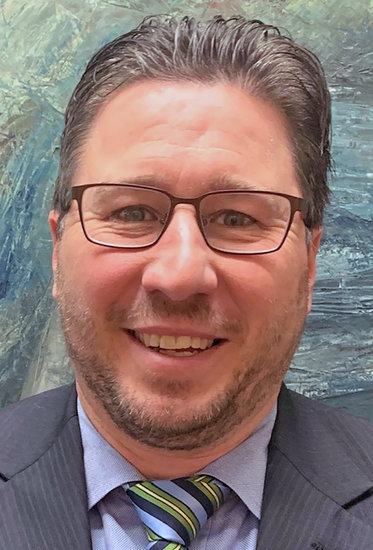 Matthew Tedeschi first ran for the school board because, he said, the reputation of Berne-Knox-Westerlo was not doing well. There was a high turnover rate for administrative staff and no stability, and he said his own two daughters were offered few courses in their final years at BKW.
"I thought it was important to make a difference," he said.
Tedeschi said that, since he was elected to the board in 2016, a difference has been made, such as having administrators like Superintendent Timothy Mundell stay with the district for four years.
"We've had stability over the last several years," he said. But, he added, stability is also needed on the school board.
"I can bring that stability if re-elected," he said.
After graduating from BKW in 1990, Tedeschi, 46, left for college before returning to his hometown of Westerlo. He has worked in the insurance industry for over 25 years, and currently works at the firm Jaeger and Flynn Associates.
Additionally, he has also operated a cryotherapy spa, Cryo Lodge, since 2015. While the business was opened in Park City, Utah, because it is a resort town that athletes often travel to, Tedeschi said that he is hoping to open a branch in Guilderland this July.
Tedeschi was elected in February 2016 to fill a board vacancy and was re-elected in the regular election that May. He takes pride in his work on the board to pass tax exemptions for veterans as well as the district's $20 million capital project, for which construction will begin this summer.
Tedeschi said that he is concerned that the new Democratic majority in the state government will lead to more focus on downstate schools, and said that he has advocated for the district with local legislators Senator George Amedore and Assemblyman Angelo Santabarbara.
"We need strong people to advocate for upstate, and that's what I am," he said.
Tedeschi voted in favor of the 2019-20 budget at the board's April 15 meeting.
"I support it because it provides opportunities for our students; it doesn't cut anything for our students," he said. He added that there is a minimal impact on the taxpayers.
Tedeschi said that he was concerned that the half-of-1-percent increase to the tax levy was not enough. He said that, after several items were added to the 2018-19 budget after it was adopted by the board, including hiring a school resource officer and three speech therapists, it had been hoped that the next budget would have a 1-percent tax levy hike in order to obtain the revenue for these programs. But he said that he trusts Mundell and BKW business manager Stacy King-McElhiney with the figures for the proposed 2019-20 budget.
"I can't predict what next year will be," he said. "But I am not in favor of cutting opportunities for our kids." He added that students need school programs to be competitive with others after graduating.
Tedeschi said that the board needs to use data and to be more deliberate in future budgeting decisions rather than acting on emotions. He said that he hopes that next year the district may find an option for a prescription insurance plan that costs less in order to keep the tax levy down. But he said that he feels that the budget will pass even with a levy hike so long as it benefits students or the community, noting that last year the budget passed overwhelmingly with a 1-percent levy hike after programs like full-day pre-kindergarten were added.
Tedeschi said that he would like to expand upon business programs in the schools, offering both advanced and basic business courses. He added that Mundell and secondary school Principal Mark Pitterson have been looking at ways to develop this in the coming years. He noted that business could also be incorporated into agricultural education programs.
Tedeschi said that BKW has become the leading district in the region on special education and inclusive classrooms. He said that he believes strongly in what the staff —especially the special-education staff — in the district are doing now, and said that the staff in the district are also constantly evaluating their work and changing it.
"It's not that they're doing the same thing; they're constantly evolving," he said. "The game keeps getting changed on them."
He said that more students with disabilities than ever before have been taking the state tests, and said that, because they have not done so in the past, there is no growth score. He said that the information from the state is manipulated.
"Is there more work to be done? Absolutely. There's more work to be done in every facet of the district," he said.
He added that every student also needs to be treated individually.
Tedeschi said that there are projections that enrollment will level out in coming years.
In 2010, he said, the district laid off nearly two dozen teachers and cut programs. He believes that contributed to the drop in enrollment.
"People left the district and sent their kids to private schools," he said.
He said that he is now seeing parents being attracted to BKW again, describing how someone he knew in Cobleskill lost a potential home buyer when they decided to move to the BKW district instead for their agricultural science program.
Tedeschi said that, as the district continues to build on its programs, it will continue to attract more families to the district.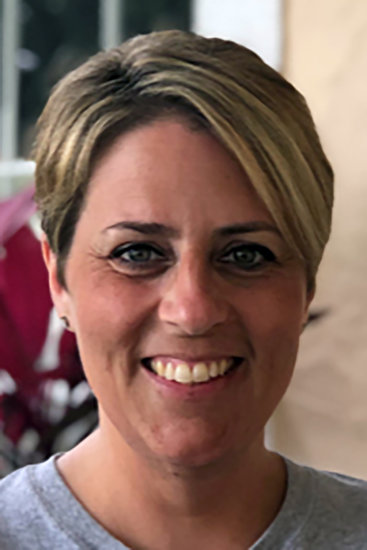 Mackenzie Hempstead, a lifelong resident of Knox and a Berne-Knox-Westerlo alumna, said that she is running to give back to her community.
"I want to be able to give back to my community, and this was a way I could do that," she said.
She added that she likes the direction the district is headed, and wants to keep it going in that direction.
Hempstead, 41, is a former BKW employee and has two children in the district. Her son is 11 and in sixth-grade and her daughter is 17 and a junior.
Hired by the district to substitute as a teacher's aid in 2013, she started to help out in the information technology department and began working as a substitute there. She was eventually hired as a network technician, but left her job last May to work for Schoharie County as an information systems specialist.
Hempstead said that she left her BKW job because she was earning an associate's degree in applied computer science in December, and the county job would better use that degree.
She also has served as the recording secretary for the Knox Zoning Board of Appeals since 2016.
Hempstead wants to be an advocate for every student in the district, she said.
"I want every student to have the same opportunities as the next," she said, adding that they should be able to meet their full potential regardless if they are in special education or not.
Hempstead said she "absolutely" supports the budget. "It's a very tight budget, as they stated," she said.
But she said that there was nothing that could have been done to stop the $400,000 increase for prescription drugs, and the district did a great job in keeping the tax levy hike at half of 1 percent when it had been originally proposed to be 1 percent.
In the years to come, Hempstead said, she would support 1-percent or half-of-1-percent increases to the tax levy, but she does not believe the community could support a 2- or 3-percent increase.
Hempstead said that the programming offered by the district has been excellent, noting that BKW's chapter of the Future Farmers of America has increased its membership twofold with over 40 students. Both of her children take part in the program: her son is in the junior FFA at the middle school and her daughter is the chapter president.
Hempstead also said that the summer STEAM Camp, referring to science, technology, engineering, arts, and math, has been excellent for students, giving them an opportunity to learn new things and have new experiences.
Hempstead said that BKW provides distance-learning courses for arts and languages such as Mandarin Chinese. She added that the guidance office is also willing to work with students to offer something new.
Hempstead said that whether the district should have more shared services depends on what would be shared. She said that she supports efforts such as having districts share a sports team, for example.
In her time working at BKW, Hempstead said, she has personally seen the children in the special-education program and believes that the district is headed in the right direction regarding their education. She noted that some of these students may do well in the classroom but may perform poorly in tests, and said that it is hard to assess a program on paper.
"I've seen growth just being there and seeing these children," she said.
Hempstead believes that the district's $20 million capital project will bring more students or families into the district. But, she noted, having a smaller population can offer some benefits.
"My son knows everyone in his class — I knew everyone in my class," she said.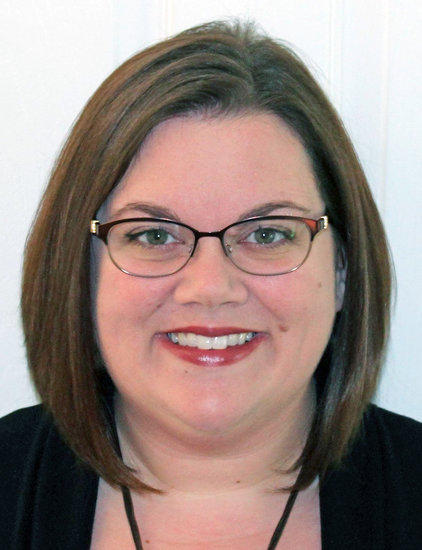 With a background in education, Rebecca Miller says that she wants to be on the Berne-Knox-Westerlo School Board to make a difference for youth.
"I'd love to give back by serving on the board," she said.
Miller, 37, has a bachelor's of arts degree from the State University of New York College at New Paltz in art education and a master's degree in liberal studies from the University at Albany. She worked at a childcare learning center for young children and also has worked as a substitute teacher at the kindergarten through 12th-grade levels.
Miller, who is now a stay-at-home mother with a direct-sales business she runs from home, has two children in the district. Her 7-year-old daughter is in first grade and her 9-year-old son is in fourth grade. She also is a member of BKW's Parent Teacher Association and volunteers through the group.
She moved to East Berne almost seven years ago because she was looking for a small community to raise her children. She said that the school district and the community has far exceeded her expectations.
Miller thinks it's important for the board to be a cohesive unit and to put the needs of young people first while being mindful of the budget and the taxpayers.
"The board has already made so many positive changes," she said. "And I really would love to see that momentum continue."
Miller said that she fully supports the proposed 2019-20 budget. She said that it is fiscally responsible and adds new programs like the second section of full-day preschool with little impact to the taxpayers. Comparing it to surrounding districts, she said, the current tax hike is much lower.
Miller hopes that, in future budgets, the district will continue to add programs while keeping tax increases low, saying that in the past the administration has been able to move funds around to keep increases low. She said that she hopes no programs are cut.
"Certain new technology is phased out; certain new technology is added. Things will ebb and flow and change," she said. "But I feel like our students deserve all the programs they currently have and more to be added in the future."
Miller feels BKW has made positive changes in its programming and would like to see that continue, noting that the district's $20 million capital project will help with that. While there should be something for every type of student, students need to be provided programs that are ahead of the times, such as in robotics or technology, she said.
"That's the way the world is headed right now," she said.
Miller feels that BKW is headed in a positive direction in special education, and noted that test scores for students with disabilities are improving.
She noted that the guidance office in presentations on trauma demonstrated how it is dealing with the matter as well.
Miller believes that, to address the dissatisfaction parents might have with the special-education program, lines of communication with parents and students should be established to better understand their concerns and how to address them.
Miller, noting that enrollment is declining throughout New York State, said that declining enrollment is not reflective of something negative. But she hopes that the capital project will increase enrollment by bringing BKW's schools to the same level as other schools. Regarding shared services, she believes as with every avenue, it needs to be researched and considered beforehand.