Berne election: Guarino v. Francis for clerk
Tuesday, October 12, 2021 - 19:08
BERNE — Two political newcomers are vying for the position of Berne town clerk this fall:
— Democrat Jean Guarino, the former deputy town clerk — an appointed post — who is also a deacon with the Helderberg Lutheran Church and founder of the Berne food pantry; and
— Republican Kristin Francis, a former restaurant manager and daughter of Knox Justice Tim Francis.
One of them will replace long-time Clerk Anita Clayton, who is not seeking re-election.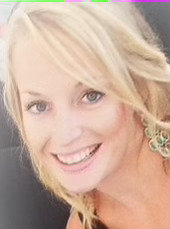 Francis
Francis, 30, told The Enterprise this week that she's a "Berne local" who graduated from Berne-Knox-Westerlo in 2009 and later earned a degree in hospitality management from Schenectady County Community College.
Now married with two daughters, Francis said she spends her time as a "stay-at-home mommy."
She said she decided to run for clerk after hearing about the opening and talking it over with her husband. "I thought it would be a great way to get involved in the community we chose to move back to and raise our girls [in]," she said.
As a former restaurant manager and catering organizer, Francis said that her professional experience will feed into this new role, should she be elected. 
She explained that part of managing a restaurant is bookkeeping and staying organized while dealing with guests and maintaining good relationships with them — "that whole people aspect of it."
Francis said that, when writing meeting minutes, which by law are only required to contain "a record or summary of all motions, proposals, resolutions and any other matter formally voted upon and the vote thereon," she would exercise judgment in including discussions leading up to a motion. 
"Depending on what matter was at hand … how extreme it is, I think more light would need to be shed on it," she said.
Guarino 
Guarino, 45, is originally from Long Island and moved to Berne nearly five years ago, where she lives with her husband and an 18-year-old daughter, she told The Enterprise.
Her first brush with public service in the town came three years ago when she was named director of Berne's Youth Council, she said, and it was through her work there that she became friendly with Clayton.
"For about six or nine months," Guarino said, "she kept asking me to be her deputy town clerk … I finally said, 'You know what, I'll give it a whirl.'"
Guarino was deputy for about a year before she was fired last March. She said at the time that the move was retribution for her decision to run for town clerk on the Democratic ticket. Shortly before Guarino was fired, Clayton, a Democrat who always ran on the Democratic line, had blasted the Berne Democratic Committee in a letter to the Enterprise editor for what she described as a demeaning candidate interview, wherein the committee members reportedly asked her to denounce the Berne GOP, who currently hold a four-to-one majority on the town board.
In the same letter, Clayton announced that she would not seek re-election as clerk, and later revealed that she was running for town board, to fill the remainder of a half-completed four-year term left vacant by Councilman Mathew Harris. His appointed replacement, Leo Vane, is seeking election to one of the open full-term positions. 
Clayton ran against Timothy Lippert in the Democratic primary and lost by a thin margin. She's currently endorsed by the GOP.
Guarino said earlier that, before she was fired, there was a shared understanding that she was essentially training to be Clayton's replacement, and that Clayton's about-face, which reportedly included a false accusation that Guarino had leaked town documents to The Enterprise (she didn't), was both personally and professionally painful.
"The tension was building," Guarino wrote in a letter to the Enterprise editor of the time between Clayton's accusation and Guarino's firing. "It was emotional abuse. Deliberate, hurtful, mistreatment by those few who coveted and abused their power. I dreaded going to work each day, reduced to answering the phone and taking messages, since I wasn't allowed to perform any other duties. Then, I was fired."
Last month, Guarino was falsely accused of identity theft by an anonymous figure on social media, which gained traction with the GOP. Another Democratic candidate, Barbara Kennedy, who's running for highway superintendent, was also falsely accused of criminal activity by the same figure. 
Nevertheless, Guarino still seeks to become the town's new clerk, citing her experience as deputy clerk. 
With meeting minutes, Guarino, who was secretary at her church and kept minutes there, said she's "more of a word-for-word person, because I think there's so much more behind it than just the motion."
"If you're going back," she said, "and you weren't there, you don't know why, exactly, that motion was made, or how it came about, or the reason why someone was for it, or the reason why someone was against it."