Barbers learned the meaning of hard work on their family's farm
Sunday, July 25, 2021 - 15:04
KNOX — History is personal for Dennis Barber. He lives in a Civil War-era house on a farm that has been in his family for a century.
In it, he has a trunk that came from Italy with all of the possessions of the Colucciello family when they immigrated from Fontanarosa, Italy in 1929. A decade-and-a-half later, Nicolina Colucciello, one of eight children, was at a square dance at Pat's Ranch in Altamont where she met the man who would become her husband, Marshall Barber, Dennis's father.
Barber's family history embraces not just the American immigration experience but the pioneering settlers as well. His great-great-grandfather, Josiah Barber, was born in Berne in 1839 and enlisted in New York's 61st Infantry at the age of 23 to fight in the Civil War. He was wounded at Gettysburg in 1863.
In this week's podcast, Barber reads a narrative that he wrote with his brothers, detailing the life on their family's farm. It was not an easy life but the Barbers were resilient. The family's barn burned twice — in 1958 and the new one in 1984 — only to be built again.
"Farming was our dad's passion," says Barber. "He loved being on his tractor out in the field whether it was baling hay or plowing up a field for planting." The kids pitched in, too — cutting wood, helping out in the garden, gathering eggs and feeding the chickens.
The work of cutting and baling hay — 15,000 to 18,000 bales a year, working about 200 acres — was made lighter by the camaraderie of friends.
Now the land, at Pleasant Valley and Taber roads, is farmed by Brian Whipple.
Barber, aware of the importance of Knox history, designed the town's first seal when he served as a councilman. The seal — which is circular with three parts — pays homage to the town's agricultural history, to its once being the Pillbox Capital of the World, and to its role in the Anti-Rent Wars.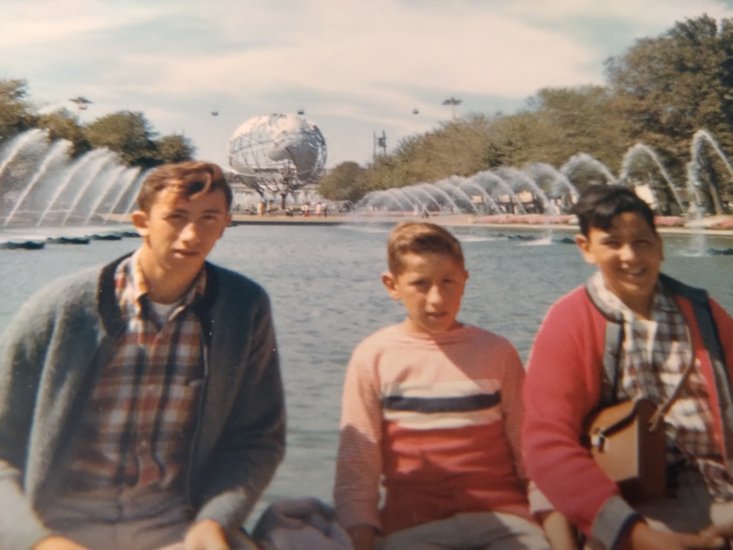 — Photo from Dennis Barber
The Barber brothers — from left, Clifford, Dennis, and Bill — went to World's Fair in New York City in 1965.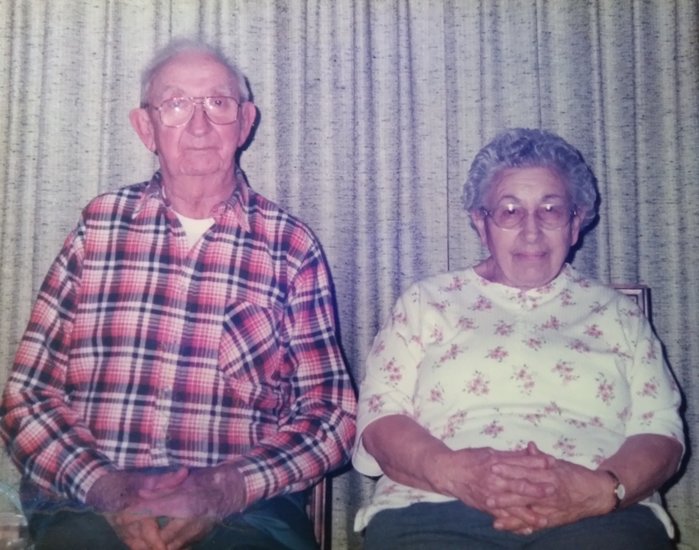 — Photo from Dennis Barber
Marshall and Nicolina Barber raised their three sons on the Knox farm.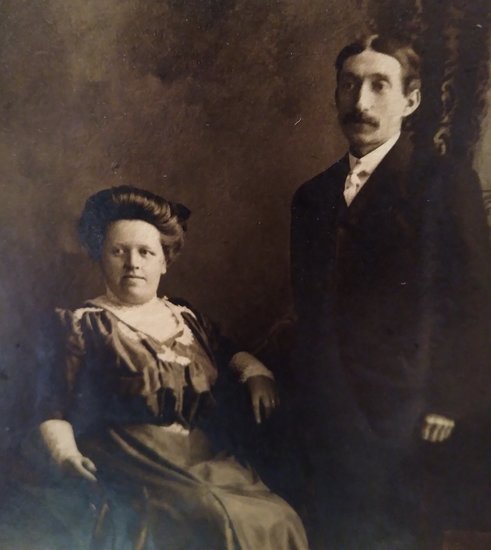 — Photo from Dennis Barber
Alice and William Barber, pictured in 1906, the year they married, were Dennis Barber's grandparents. They came to the Knox farm in 1921.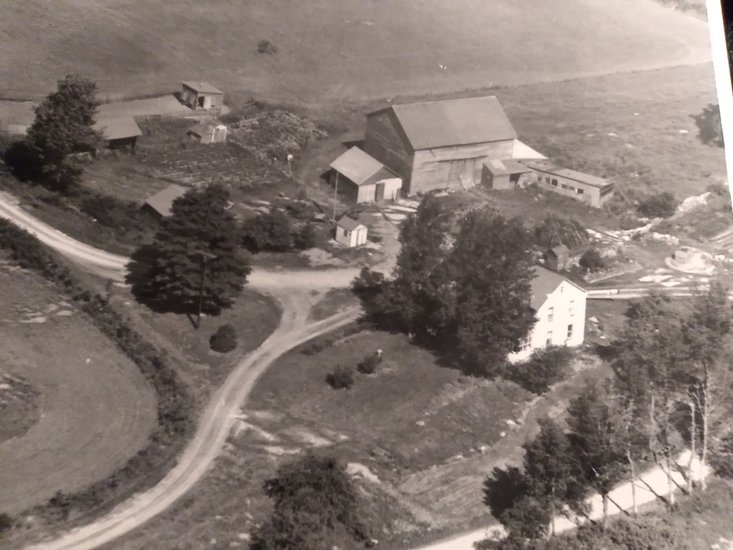 — Photo from Dennis Barber
The Barbers farm is pictured in 1950.
---
Barber, who is president of the Knox Historical Society, says artifacts from these parts of Knox history are on display at the Saddlemire Homestead, which serves as a museum and also has a reading room as well as displays.
Among the unusual items on display is a dog-powered butter churn along with pillbox forms and a tin horn, which Hilltown farmers, protesting the rents they were forced to pay the patroon, used for signaling one another.
Barber is now gearing up to celebrate Knox's bicentennial on Feb. 28, 2022. The festivities will involve painting and photo contests, a Miss Knox and Mrs. Knox pageant, and a parade — culminating in the Pucker Street Fair in August 2022, he said.
"We hope to keep our farm in the family for the next 100 years," Barber concludes. "Growing up on our farm and seeing the hard work our parents did to keep this farm going has taught us three boys — Clifford, Bill, and Dennis — the meaning of hard work, which has influenced us to be who we are today."