Cynthia Whitney Brickman
Monday, May 2, 2022 - 15:26
NEW SCOTLAND — Cynthia Whitney Brickman — who was devoted to faith, family, and friends — died peacefully after a brief illness on Sunday, April 30, 2022, at Our Lady of Mercy Nursing Home in Guilderland. She was 82.
The oldest child of the late Harold C. Whitney and Merle (née Rothaupt) Whitney, she was born on Oct. 20, 1939 in Albany.   
She graduated from Albany High School and went on to complete her bachelor of science degree at the State University at Albany.
During her early years, she worked as a camp counselor and spent a short time teaching eighth grade before meeting and marrying the love of her life, Raymond H. Brickman, in 1965.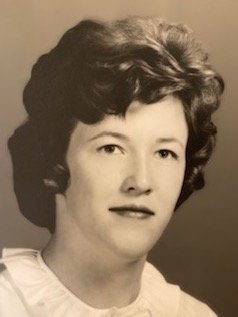 She relocated from Albany and lived many years in Bergenfield, New Jersey where she enjoyed her time as a Sunday school teacher.  She enjoyed her summers at her family bungalow at Lake Erskine in Ringwood, New Jersey. She moved back to the Albany area in 1988 to spend her retirement years closer to her family.
"Cynthia had a wonderful, warm smile that could light up a room," her family wrote in a tribute. "She cherished her cats, Lovey and Sophie. She appreciated nature, the Bible, and children. Her devotion to her faith, family, and friends was boundless.
"She was a member of both the Helderberg Reformed Church and more recently the Presbyterian Church in New Scotland, where she enjoyed being active in the church, as well as working with the younger members. She will be deeply missed and warmly remembered by all."
****
Cynthia Whitney Brickman is survived by her sisters, Gloria Frantzen, and her husband, Bruce, of Guilderland and Pamela Connell and her husband, William, of Slingerlands, as well as numerous nieces, nephews, cousins, and their families, all living along the East Coast.
Her beloved late husband, Raymond H. Brickman, died before her, as did her brother-in-law Warren (Dolores) Brickman of Paramus, New Jersey and her brother James Randall (Butch) (Mimi) Whitney of Colchester, Vermont.
Relatives and friends are invited to attend graveside services at Memory Gardens Cemetery, 983 Watervliet-Shaker Rd., Colonie on Thursday, May 5, at 11 a.m.
Memorial contributions may be made to the New Scotland Presbyterian Church, 2010 New Scotland Road, Slingerlands, NY 12159.