[Home Page] [This Week] [Classifieds] [Legals] [Obituaries] [Newsstands] [Subscriptions] [Advertising] [Deadlines] [About Us] [FAQ] [Archives] [Community Links] [Contact Us]

Editorial Archives — The Altamont Enterprise, April 19, 2012
---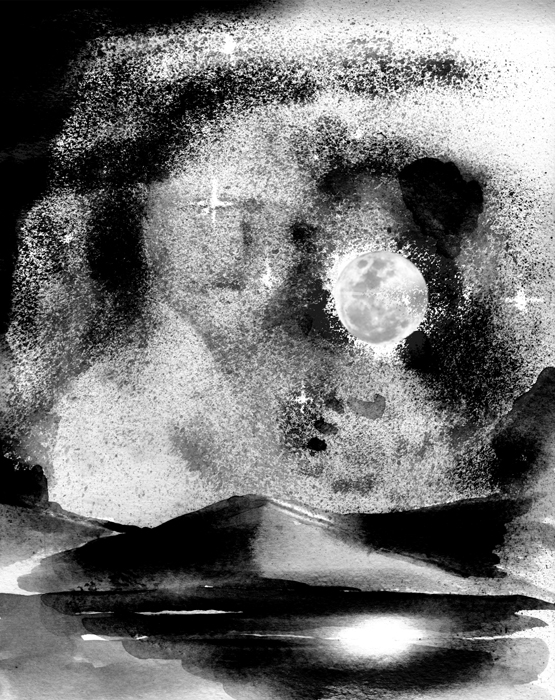 – forest byrd

Editorial
We must recognize that each of us embodies a universe

What does it mean to be recognized?

Each year, for a handful of local kids who have beaten the odds, it means a lot.

"I'm so excited," said 15-year-old Amber Tomaso, who will be honored next month at a luncheon put on by the Rotary Club of Albany. "I look forward to meeting new people at the luncheon; meeting other people like me has been really nice."

Tomaso lives in a group home with her baby, Jeremiah. She was pregnant at 14 and in trouble with the law. "When I found out I was pregnant, I wanted to turn my life around, but it was too late…" Tomaso told our Guilderland reporter, Anne Hayden.

It's never too late, especially when you're only 14. Fortunately, Tomaso got the help she needed at the Heery Center for Young Families.

She's been there for seven months, and, through her own hard work, she has turned a corner. She's on the honor roll at Albany's Myers Middle School and she has dreams of providing for her son by working as a nurse.

The youth recognition program is the brainchild of Brian Barr, a Westmere resident who spent his career as a social worker and still volunteers in the field.

Barr came up with the idea over a quarter of a century ago. "At the time, lots of organizations, ourselves included, were stepping all over themselves to honor young people who were at the top of their class, making the most points…That's terrific," he told us, "and bravo for those kids and their parents. But the same kids were getting a lot of attention from the community."

If our society is to function — especially in an era when the chasm is ever widening between the wealthy and the poor — we need to pay attention to those who are slipping through the holes in the now tattered social safety net. We admire Barr for his dedication to kids who are often overlooked and for his foresight in seeing a need to recognize those who succeed.

Because of his work, Barr told us, "I was aware we had an extraordinary population that is unrecognized." Kids in foster care, he said, through no fault of their own, are often uprooted from their schools, neighborhoods, and families while having to cope with economic woes, domestic turmoil, and emotional disruption.

About 2,000 Albany children are in foster care, he estimated, and a typical placement lasts six to nine months. "These kids have to do amazing things," he said. "I'm impressed with their resilience.

"Child-care agencies are quietly caring for this population, day by day," said Barr. "If we could forge a partnership to acknowledge this population, it would send a signal to the young people and those in these agencies." Agency workers, he said, can become frustrated and discouraged with the lack of resources and little return.

The Rotary's once-a-year luncheon was born. The club partnered with St. Catherine's Center for Children, Parson's Family and Child Center, La Salle School, St. Anne Institute, Community Maternity Services, and Equinox to honor a student from each of the six agencies.

Last year, Abdul Karim from the La Salle School in Albany was honored at the luncheon. He was born into poverty in Bangladesh and immigrated to America where, after the terrorists' attacks on Sept. 11, 2001, he suffered from brutal prejudice, leading to an aimless life until he righted himself with the help of staff at the La Salle School.

In June, he became the first man in his family to graduate from high school. "I'm going to go to college," he said. "That was never in my head…Education is really powerful. I can do so much with it."

Being honored by the Rotary Club meant a lot to Karim. He told the crowd at the luncheon that, if it weren't for the staff at the La Salle School, he would be in jail now.

Being recognized, said Barr, "is huge for these kids." He went on, "It starts with the luncheon, when they sit at their table with their agency and people congratulate them…It elevates their feelings of worth and instills self-confidence. For a lot of them, it's the first time a community group is fashioning a healthy, positive relationship with them. A lot of them have had difficulties with the community."

As Barr so wisely put it, "They have to rework their relationship with the community to heal."

He concluded, "You watch the parents and friends at the tables. It's the first time those people see the child in the light of an achiever, a winner. It's turning the perception around. It's a new dynamic, a powerful take-home."

We can see the transformative affect in the words that Tomaso spoke this week: "I know I'm doing well, and I am glad people are realizing it, and not just saying I'm another stupid teenager who got pregnant," she said. "I want to be a good mom and getting recognized by the Rotary means a lot to me; it makes me really happy."

You make us happy, and proud, too, Amber Tomaso. We salute you and look forward to the day you'll be tending to the ailing as a nurse, making the world a bit better for all of us.

---