[Home Page] [This Week] [Classifieds] [Legals] [Obituaries] [Newsstands] [Subscriptions] [Advertising] [Deadlines] [About Us] [FAQ] [Archives] [Community Links] [Contact Us]

Editorial Archives — The Altamont Enterprise, March 29, 2012
---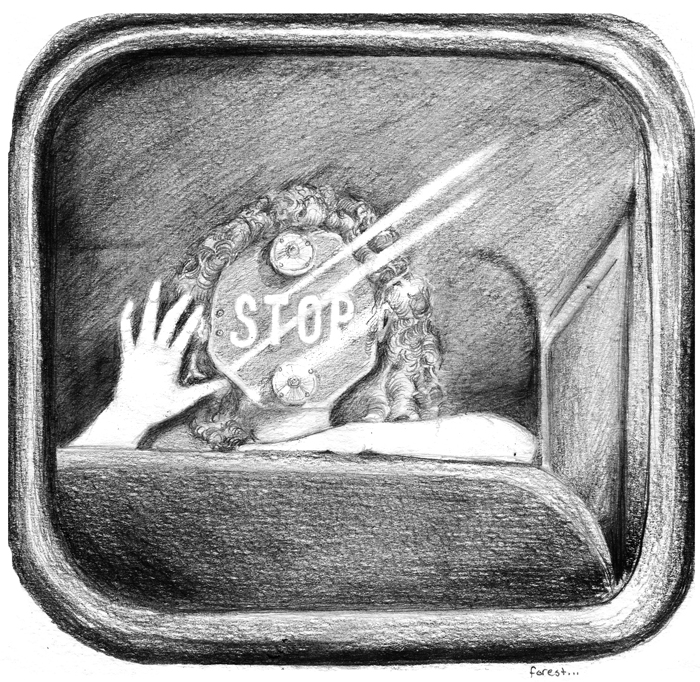 Editorial
Stop when you see the sign
"Please follow the law every day to help us keep our children safe."
That's the message from Danielle Poirier, the new transportation director for the Guilderland schools. It's a simple, straightforward message.
Who wouldn't follow the law? Who wouldn't look out for children's safety?
As it turns out, every school day in New York, nearly 50,000 drivers illegally pass buses, according to data collected by the Governor's Traffic Safety Committee.
The consequences can be dire. The same committee says that statewide, in the last four years, 35 students were hit by motorists passing stopped buses.
Some have argued that the 50,000 figure is artificially high because New York is one of only a few states that requires traffic to stop for a bus stopped on the other side of a divided high way.
But the law is what it is. Although Guilderland routes its buses on busy Western Avenue so that students don't have to cross the highway, we can envision places where kids would be crossing a median strip in a divided highway.
School buses are built with flashing yellow and red lights as well as stop signs that open out when a bus slows down. In other words, a bus that is stopping or stopped is obvious. Or at least it should be.
"We probably get 15 or 20 a day," said Joe Neil, a driver trainer for Guilderland, estimating the number of times drivers don't heed the flashing lights.
Poirier is calling attention to the law by publicizing Operation Safe Stop Day, which is on April 18 this year. The day, observed across the state, is to both educate motorists and to step up enforcement of the law.
The Guilderland Police will be working with the school district on April 18. Officer Daniel Coburn, who posed with Poirier for a picture in our paper to publicize Operation Safe Stop Day, says that many people claim ignorance of the law. He gave some examples. Almost every day at Westmere Elementary School, he said, parents drive past buses stopped to let kids disembark.
Most of Guilderland's tickets are issued on Route 20, he said. Coburn described stopping one young driver who said she didn't know she was supposed to stop for a school bus. "She should have known," he said, "since it's on the test to get a permit."
The law is clear. It requires all motorists approaching a school bus from any direction — on all public highways, multiple-lane roads, opposite sides of divided highways, public streets, private roads, parking lots, or school property — to come to a complete stop when the bus is stopped.
A driver "shall not proceed" until the bus resumes motion or until signaled by the driver or a police officer to proceed, the law says.
The law also outlines the driver's responsibilities as instructing the passengers to cross in front of the bus, keeping the bus halted, with lights flashing, until the passengers have reached the opposite side of the road.
"I watch for the kids that are crossing," said Neil. He went on of the drivers he trains, "You can't just watch the first car; you have to make sure the second and third car stop. You put your hand out and tell the kids to stop."
The penalty for a first conviction is a fine of $250 to $400 or up to 30 days in jail or both.
"All our school bus drivers are alert, well trained, and aware of the dangers created at a bus stop but need your help as a motorist to keep our children safe," says Poirier.
Neil said with the warm, spring weather, it's particularly important for drivers to focus on safety. "The sun is bright," which can make it difficult to see," he said. "And, with this nice weather, people roll down their windows and blast their radios," said Neil, who is a retired Colonie policeman. Referring to cell phones, texting, and now even TVs in cars, he went on, "There are more and more distractions. I always tell people, 'Pay attention to your surroundings.'"
That is good advice for any driver in any situation. Secretary of Transportation Ray LaHood has said that distracted driving is an epidemic on America's roadways. In 2009, the latest year for which statistics are available, 5,474 people were killed in crashes involving driver distraction and an estimated 448,000 were injured, according to the National Highway Traffic Safety Administration.
People apply make-up, comb their hair, eat and drink, and even read while driving. According to a University of Utah study, using a cell phone while driving — whether it's hand-held or hands-free — delays a driver's reactions as much as having a blood-alcohol concentration at the legal limit of .08 percent. And, according to the Virginia Tech Transportation Institute, receiving or sending a text message takes a driver's eyes from the road an average of 4.6 seconds, the equivalent, at 55 miles per hour, of driving the length of a football field, blind.
When we're driving, we need to concentrate on the task at hand. Driving blind won't do. Since 1939, school buses have been yellow — it was believed to be the easiest color to see when standards were adopted. Since then, in the late 1940s, flashing red signal lights were developed, and, in the 1950s, mechanical stop signal arms were added. All of these will make a stopped bus easy to see if — and only if — the driver is paying attention.
We're pleased that Poirier is publicizing Operation Safe Stop Day. We hope it makes an impression that lasts all year long.
With motorists violating the law 15 or 20 times a day in Guilderland, that's 15 or 20 times the vigilance of bus drivers is protecting the safety of children. And that's 15 or 20 times too many.
---