[Home Page] [This Week] [Classifieds] [Legals] [Obituaries] [Newsstands] [Subscriptions] [Advertising] [Deadlines] [About Us] [FAQ] [Archives] [Community Links] [Contact Us]

Editorial Archives — The Altamont Enterprise, January 5, 2012
---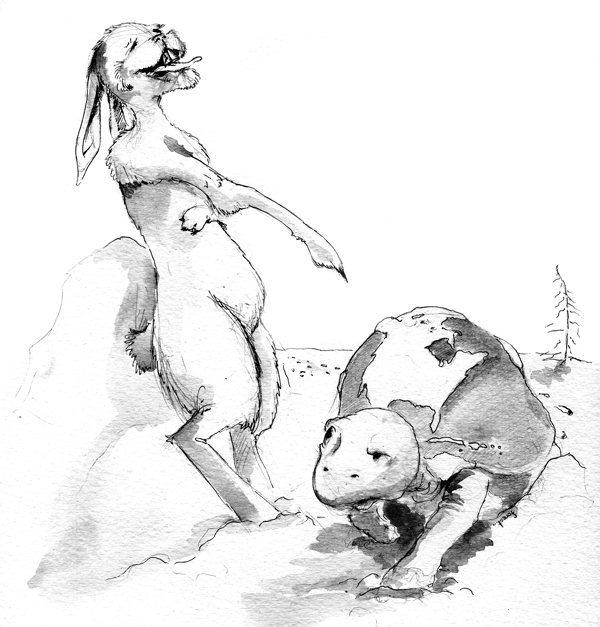 Editorial
There will be no one to hear the last laugh
New Year's Day, temperatures here were in the 40s, the roads were clear, the grass was green. Everywhere we went, it seemed people were commenting on the positive effects of global warming.
"It's nice not to have to wear heavy winter clothes," said one neighbor. "I could take some more global warming."
"This will keep my heating bills manageable," said another. "Why knock it?"
Our thoughts were less celebratory.
Climate change isn't just about balmy weather in a Northeastern winter. It's about people being displaced and even dying in disasters like Tropical Storm Irene that hit locally this summer. It's about entire nations on Pacific islands disappearing as waters rise. It's about altering the natural world in ways that can't be reversed.
Yet we as Americans are generally complacent. In December, representatives from 194 countries met in Durban, South Africa to talk abut solving climate-change problems. The United States wasn't there.
We've been writing for years in this space about the need for our nation to take prompt action. Reducing carbon emissions while developing wind and solar power are the much-needed solutions.
With a lack of meaningful federal legislation to halt our destruction, we were heartened yesterday that the governor, in his State of the State address, announced initiatives to expand solar energy production in New York, to expedite financing for consumer energy efficiency upgrades, and to develop a master plan for saving energy — and millions of dollars — in state facilities.
Earlier, we were gratified when, late last year, the New York State Energy Research and Development Authority published an in-depth 600-page report with the goal of creating "a more climate resilient" state. (Enterprise coverage of the report is online at www.AltamontEnterprise.com under archives for Dec. 8, 2011.) Based on three years of scientific research, the ClimAID report looks closely at the state's seven regions, modeling weather patterns well into this century.
The report notes — and we have all observed — that some extreme weather has already increased in frequency and intensity, affecting some aspects of society, the economy, and natural ecosystems, and increases are expected. Heat waves and heavy downpours will increase, and coastal flooding will put lives and property at risk. Billions of dollars in damage has already been caused and much more is expected.
If the nation won't lead its citizens to a safer future, we hope the state will. State agencies need to make changes, for example, beefing up building codes in storm-prone areas.
New York is a home-rule state where municipalities have tremendous power. We urge them to use it and, better yet, to work in consortiums for regional planning. As we've stressed repeatedly over the years, sprawl diminishes the quality of life, now and for future generations. Walkable clustered communities that preserve open space are better for both personal health and environmental well-being.
The ClimAID report recommends, for ecosystems, controlling sprawl and other habitat destruction, and providing dispersal corridors to allow species range shifts in response to climate change.
In the Adirondack region, of which Albany County is a part, ClimAID predicts that shorter, warmer winters and reduced snowpack will "have significant negative impacts on winter recreation in the state and region." The ski industry's billion-dollar contribution to the state's economy will founder as will the $3 billion that snowmobiling contributes.
But, beyond that, snow-dependent species will be threatened, such as the snowshoe hare, voles, and their winter predators such as the fox and bobcat.
The list of vulnerable species in the ClimAID report is a long one, but we stopped short when we read "snowshoe hare."
We remembered skiing one snow-filled winter long ago near Heart Lake in the High Peaks of the Adirondacks. It seemed that day, in the late afternoon as twilight fell, as if snowshoe rabbits surrounded us.
We had only ever seen them before as loners — brown in the summer, snow-white in the winter. Usually, they are hardly discernible, except for the black tips of their ears. But here they were in plain sight. They were obvious and everywhere. First one, then another would thump its giant hind feet on the hard-crusted snow.
Were they drumming to each other? What was the meaning of their gathering?
We never knew but to this day we feel it was a magical moment.
Natural wonders exist beyond human explanation. They inspire and sustain us. How arrogant is humankind to re-make the world without regard for the other creatures in it?
"Future generations will suffer the consequences of past and current generations' actions," states the ClimAID report.
Let's be part of the generation that started to turn the tide.
---