[Home Page] [This Week] [Classifieds] [Legals] [Obituaries] [Newsstands] [Subscriptions] [Advertising] [Deadlines] [About Us] [FAQ] [Archives] [Community Links] [Contact Us]

Editorial Archives — The Altamont Enterprise, September 15, 2011
---
Editorial
Grassroots heroes meet challenges without fanfare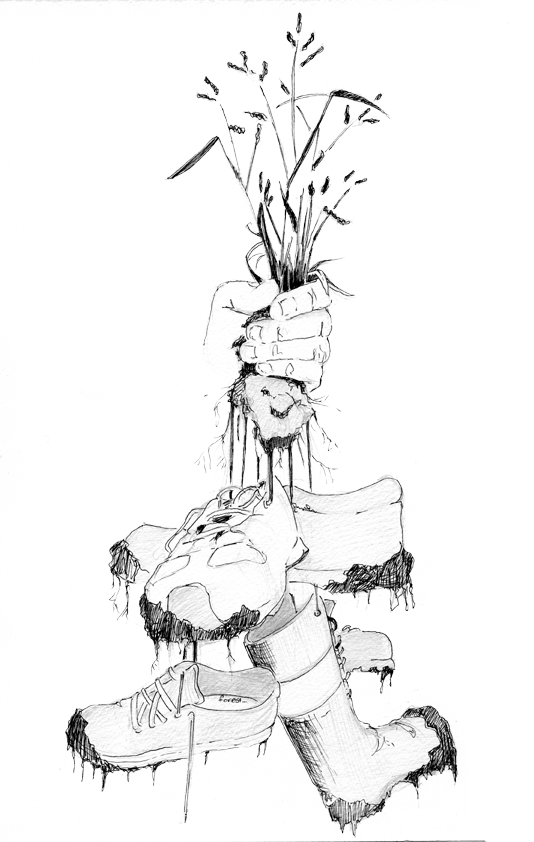 When I peruse the conquer'd fame of heroes, and the victories of mighty generals, I do not envy the generals,
Nor the President in his Presidency, nor the rich in his great house;
But when I hear of the brotherhood of lovers, how it was with them,
How through life, through dangers, odium, unchanging, long and long,
Through youth, and through middle and old age, how unfaltering, how affectionate and faithful they were,
Then I am pensive—I hastily walk away, fill'd with the bitterest envy.
— Walt Whitman, Leaves of Grass
We all heard a lot about heroes this past week as the nation commemorated the 10th anniversary of the terrorists' attacks on Sept. 11. At a ceremony in Guilderland, fire department Chief James Schanz rang a bell, first for the firefighters, then for the emergency medical workers, and finally for the police who made their last call to service.
This was a fitting tribute for grassroots heroes. No single name stands out in the way, for example, a general may be remembered as a war hero.
Rather, these grassroots heroes were part of the rank and file, doing their jobs. When unlooked for disaster struck — who, before 9/11, would have thought a plane could topple a skyscraper? — they rose to the challenge.
Not surprisingly, the local ceremonies on Sunday were, by and large, organized by those in uniform. We have many of these grassroots heroes in our midst.
As the remnants of Hurricane Irene swept through our towns two weeks ago, bringing torrential rain and disastrous flooding, they rose to the challenge. Before organized government help arrived on the scene, the volunteer firefighters, auxiliaries, ambulance drivers, and medics provided aid and comfort.
In Gallupville, cut off by washed-out bridges, one resident said, "The only saving grace was the fire department." The nearby Onesquethaw company staffed a shelter for displaced residents.
The Berne Fire District chief, Richard M. Guilz Jr., told us a lot of his crew used their own vacation time to help those in their community who needed it. One volunteer broke her leg in the midst of rescuing someone from a flooded creek.
"If it weren't for the volunteers, there would have been a lot more tragedy," he said.
Guilz himself has been in volunteer service for 28 years; he joined as soon as he was able — at age 16, following his father's lead. "It's truly a brotherhood, and now a sisterhood," he said. "There's a lot of pride and a lot of camaraderie."
In Westerlo, volunteers battled a blaze on Saturday, Aug. 27, the day before the storm arrived, which took seven hours and injured four firefighters, leaving the company exhausted before the rains began. Still, they rose to the challenge. They answered 63 calls in the next two days, pumping out flooded homes, cutting fallen trees that blocked roads, cordoning off areas with dangerous wires down.
And, in the midst of it all, early Monday morning, when word came in of another house on fire, they speedily answered the 4:29 a.m. call.
"Although the team of Westerlo firefighters spent most of Saturday on the structure fire and all day Sunday answering calls, we were able to rally and get up and out quickly, in just a few minutes," said Chief Tom Diederich.
Not all grassroots heroes wear uniforms. Our pages have been filled in recent weeks with news of everyday citizens spearheading fund-raisers or picking up shovels and mops to help their neighbors, and often people they don't even know, cope with the loss and mess Irene left in its wake. The owner of Altamont's Agway is bringing grain to hungry cows on ravaged farms. A Knox nursery owner has dedicated her greenhouses to storing donated furniture and clothing for those who lost all they owned.
The list of donors is long. None of those featured on our pages asked the newspaper to run pictures of them or their businesses helping flood survivors; they simply wanted to help, not promote themselves.
Sometimes the challenges that spawn grassroots heroes aren't from widely covered disasters like those caused by terrorists' attacks or hurricanes. Sometimes the challenges are personal.
Last week, we wrote about a 13-year-old Berne-Knox-Westerlo student, Jeffrey Fusco, who had been bullied. In June, a bully threw rocks at Fusco; one of them ruptured his left eyeball; he lost his iris, lens, retina, and ultimately his vision.
Did he whimper and hide? Did he grow angry and seek revenge? No, he rose to the challenge.
"I wanted to show people what happens when you bully somebody," Fusco told us. So he created a Facebook page called, " 'Eye' have a dream to stop bullying," which attracted over 1,000 supporters.
"Instead of making it sad and asking, 'Why me?' I wanted to make it positive," he said.
"You're my hero!" wrote a BKW bus driver on Fusco's Facebook page. She wants to use his picture and slogan to hang in the front of her bus to enforce that she won't tolerate bullying.
Fusco, in turn, has been impressed with the courage of some of those who posted on his page and admitted not just that they had suffered from bullying but that they had been bullies themselves.
It's a widespread problem. Earlier this year, the Guilderland School Board reviewed the results of a survey that showed about a third of the district's students have been bullied, and about twice that number have witnessed bullying — the numbers peak in middle school. The figures mirror national trends and the federal government, like the Guilderland School District, has launched a campaign to reduce bullying in schools.
Fusco — all on his own — is determined to stop bullying. He hopes to start an after-school program "to let kids that are bullied have a place to hang out and not feel alone," and he'd like to talk to his schoolmates about bullying at an assembly. "I've already made a lot of people think about bullying," he said, "and I want to do more."
"The greatest obstacle to being heroic is the doubt whether one may not be going to prove one's self a fool," wrote Nathaniel Hawthorne over a century and a half ago. Fusco faced that obstacle and took a risk; he put himself out there in a very public way as a victim, but not as someone who would be victimized.
"The truest heroism is to resist the doubt," Hawthorne went on. "And the profoundest wisdom, to know when it ought to be resisted, and when to be obeyed."
At the tender age of 13, Fusco could make that distinction. We salute him.
Hawthorne also wrote that life is made up of marble and mud. We believe the mud that has grown the grassroots heroes in our midst is more valuable than the marble monuments honoring more traditional big-name heroes. Our time on Earth is enriched by their bravery.
— Melissa Hale-Spencer
---