Photos: Heritage comes to life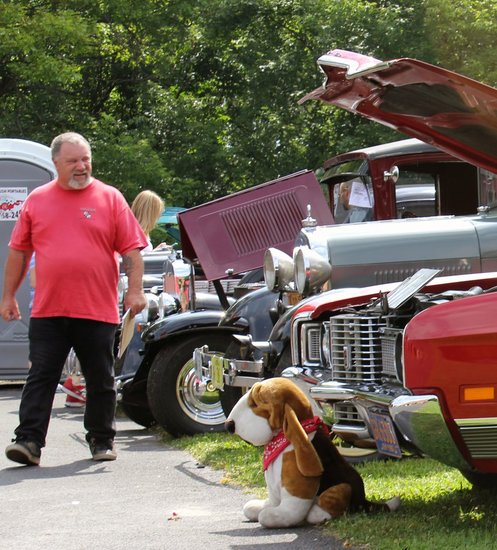 American classic: A line of vintage cars draws a second look during Heritage Day in Clarksville on Aug. 2.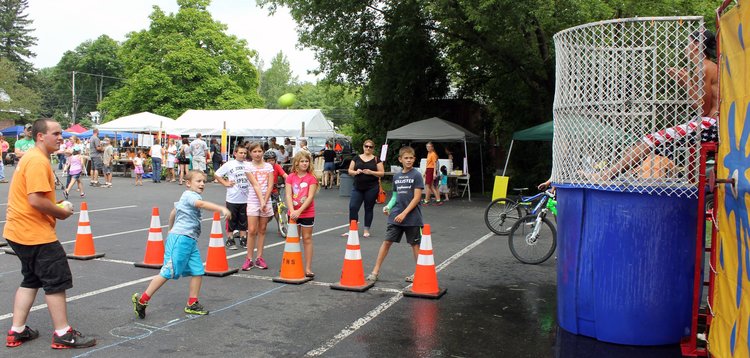 A dunk tank provides timeless fun; even the county sheriff volunteered to get dunked later in the Clarksville Heritage Day celebration.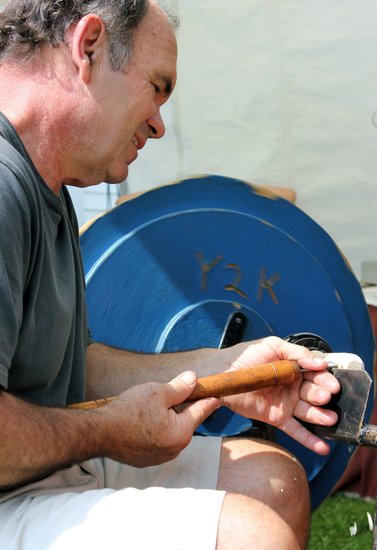 Esoteric mechanic: Dave Jacques of Middlegrove uses his Y2K machine to make wooden toys.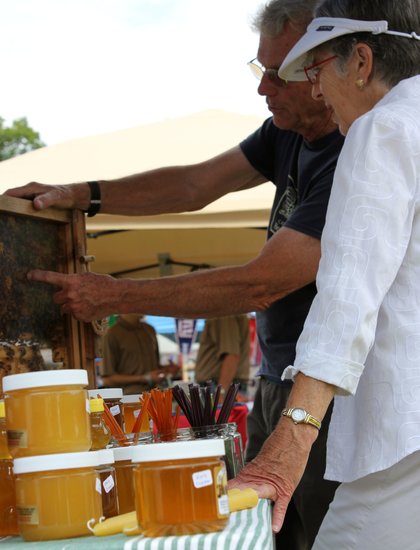 Richard Ronconi, a beekeeper from Partridge Run Farm and Apiary in Berne shows a customer how honey is made.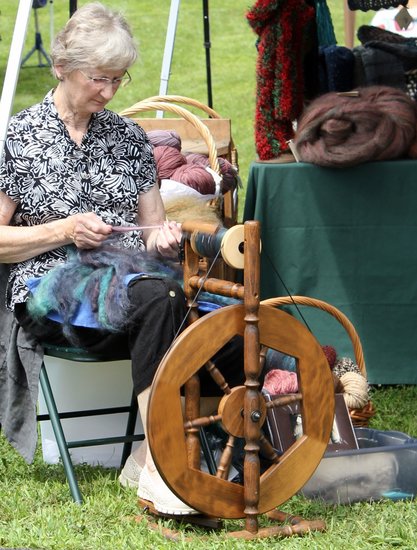 Wool wonder: A woman spins midst piles of yarn.