Photos: The Nose Grows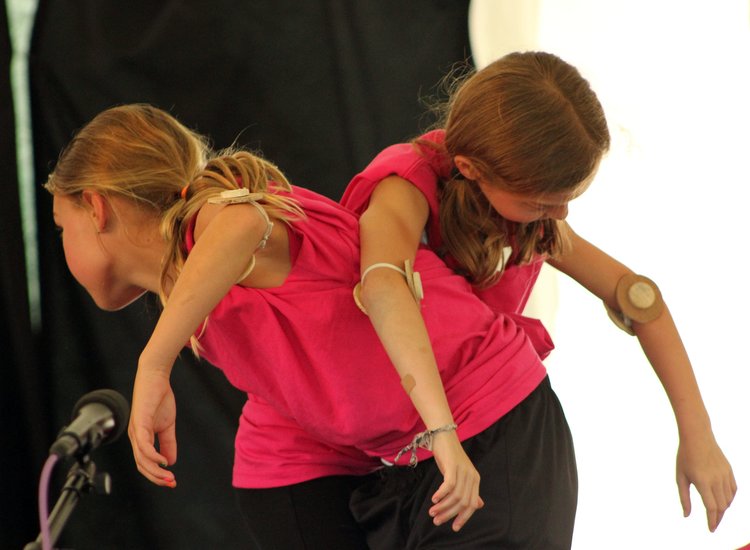 The Enterprise — Michael Koff
With pretend strings intertwined two members of the puppet dancers collapse during a performance of Pinocchio by the Classic Theater Guild during its eighth annual Helderberg Theater Festival at Indian Ladder Farms in New Scotland.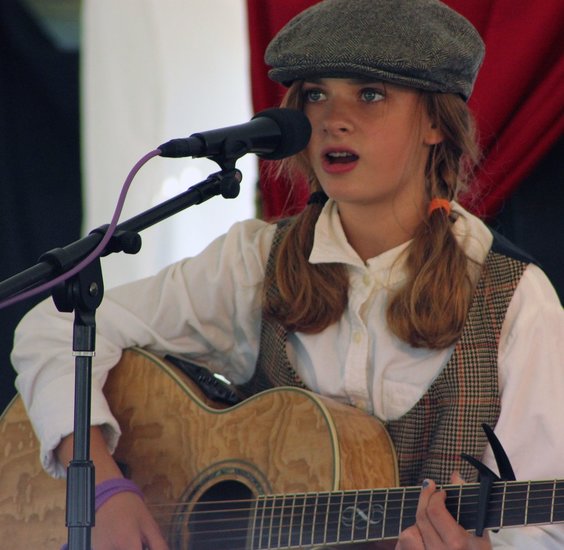 The Enterprise — Michael Koff
Sydney Sadowski performs "Oh Pinocchio," a song she composed, as she opened the show.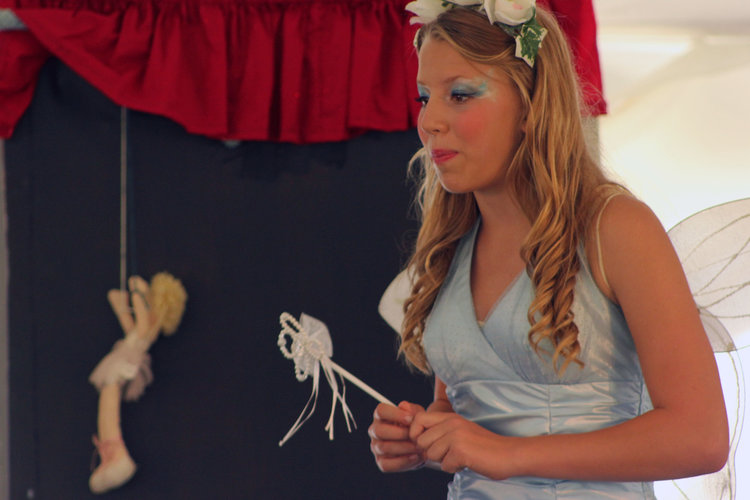 The Enterprise — Michael Koff
Keeping Pinocchio in line is Glissandra  played by Abby Parker.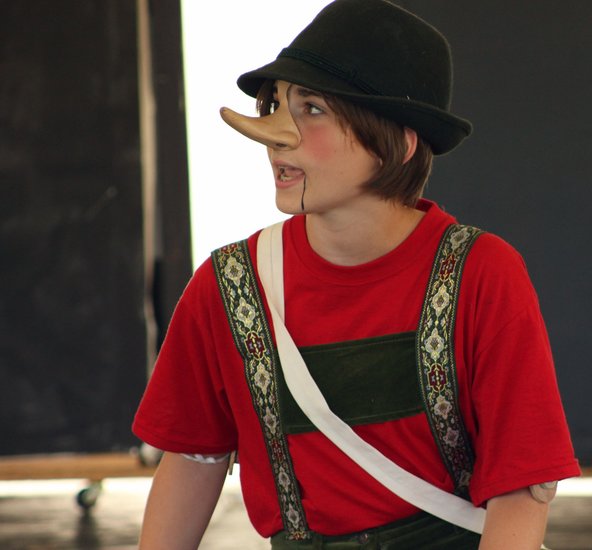 The Enterprise — Michael Koff
Pinocchio, played by Isabel Witzenburg, learns that he has to tell the truth if he wants to become a real boy some day.
The free Helderberg Theater Festival goes through July 27 and includes performances of William Shakespeare's A Midsummer Night's Dream, directed by Tony Pallone, and Pinocchio, directed by three students at Voorheesville's high school — Stefanie DeFronzo, Jaynie Parmenter, and Noah Robinson — mentored by Steve Suriano.