Photos: Stress-free strides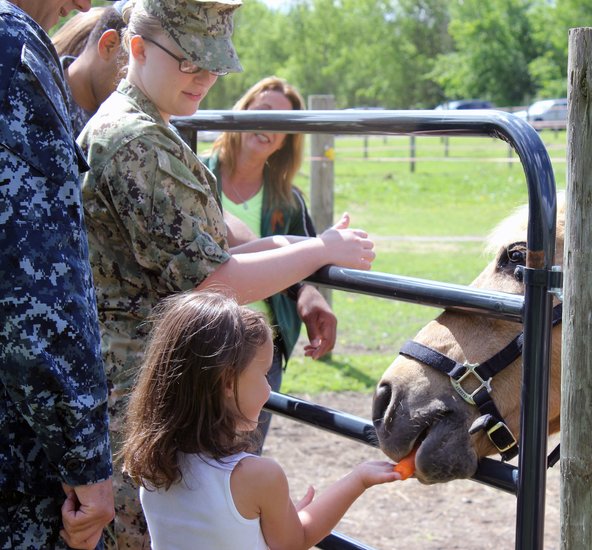 The Enterprise — Michael Koff
Mellow Michelob, gently takes a carrot from a little girl's hand, bringing smiles and laughter to the United States Navy personnel at the Victoria Acres Equine Facility's open house last Saturday in Guilderland.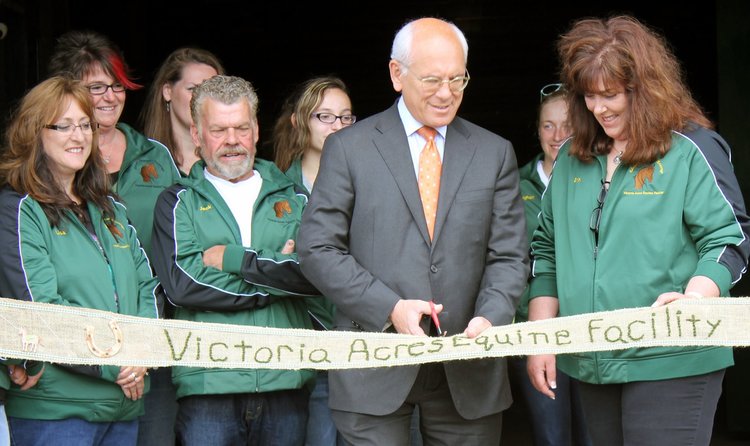 The Enterprise — Michael Koff
Equine therapy: Congressman Paul Tonko and Victoria Acres' owner Erin Pashley, with her staff behind the congressman, cut the ribbon to officially open a program meant to combat stress that soldiers and sailors have when they return from military service. ​The facility also offers equine therapy for children with disabilities.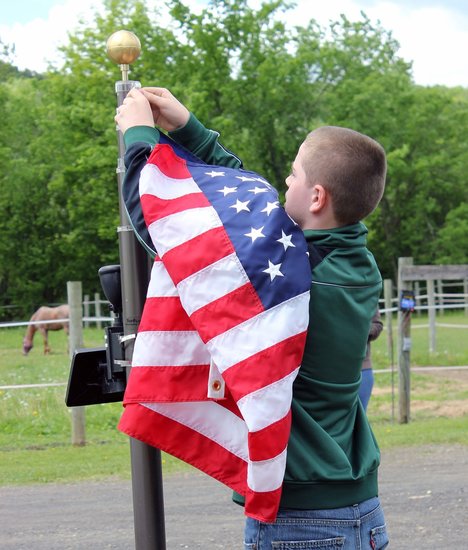 The Enterprise — Michael Koff
In remembrance of his grandfather, Jarred Pashley raises the American flag in Victoria Acres Memorial Garden to honor him and other American heroes.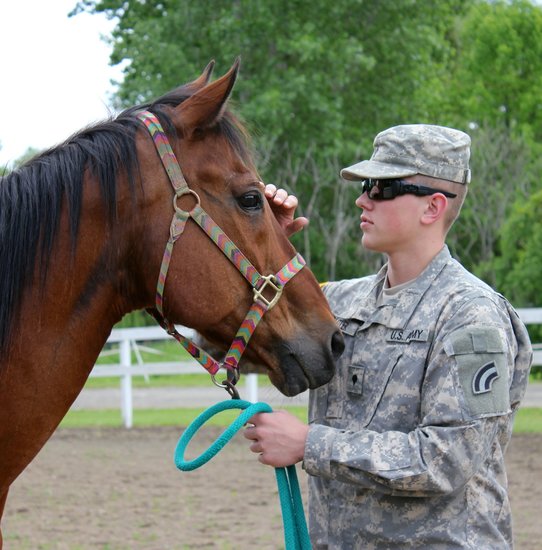 The Enterprise — Michael Koff
Demonstrating the basics of ground working, Army Specialist Justin Butler pats Oakie's nose before getting her to spin in a circle with the help of equine instructor Meghan Sigtermans.