Photos: History comes to life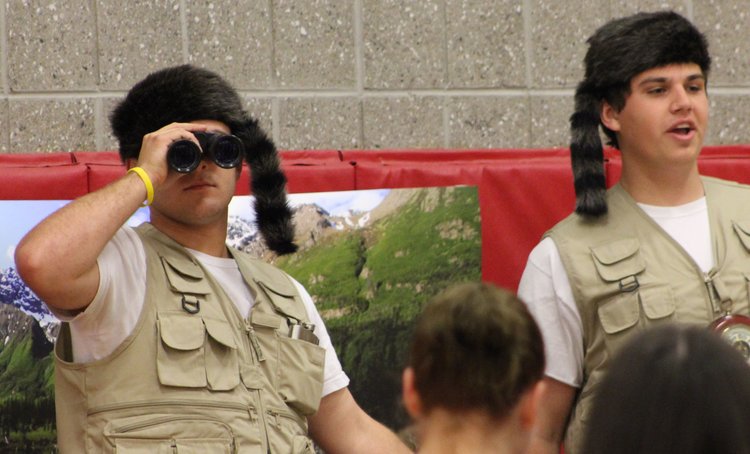 The Enterprise –– Michael Koff
Taking an adventure: Guilderland High School students Parker Carmichael and Brandon Peda portray Meriwether Lewis and William Clark during the annual 11X Living Museum on May 28 at Guilderland High School in Guilderland Center. The popular "X" courses, which combine social studies and English are being revamped next year because of budget cuts.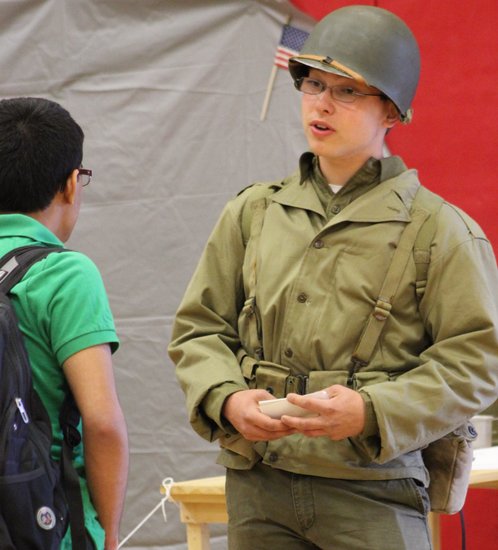 The Enterprise –– Michael Koff
Audie Murphy, portrayed by Guilderland student Michael Decker, tells a fellow student how Murphy single-handedly held off the Germans in World War II at Colmar Pocket in France. Murphy was awarded the Medal of Honor along with every combat award for valor and medals of heroism in France and Belgium.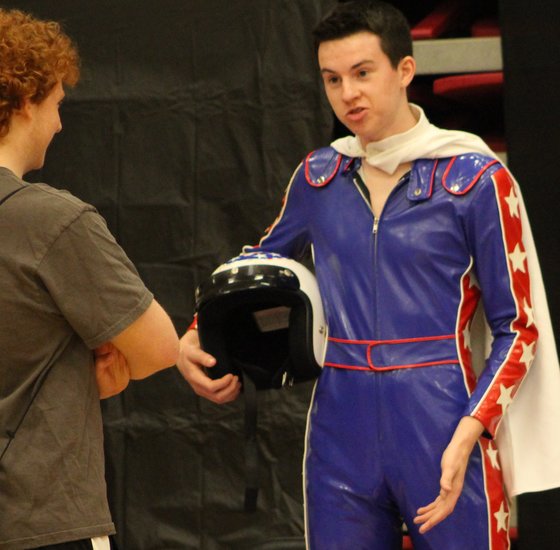 The Enterprise –– Michael Koff
American daredevil: Evel Knievel, whose real name was Robert Craig Knievel, is portrayed by Guilderland student Dave Septer. Resplendent in a caped red, white, and blue costume, he talks with a classmate at Guilderland High School on Wednesday.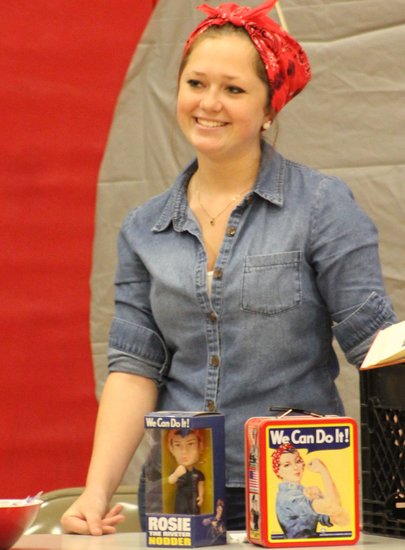 The Enterprise –– Michael Koff
Rosie the Riveter, a cultural icon during World War II, represented all the women who worked in factories during the war producing munitions and supplies. Here, Guilderland student Madison Wacksman smiles while talking to another student about the history of Rosie.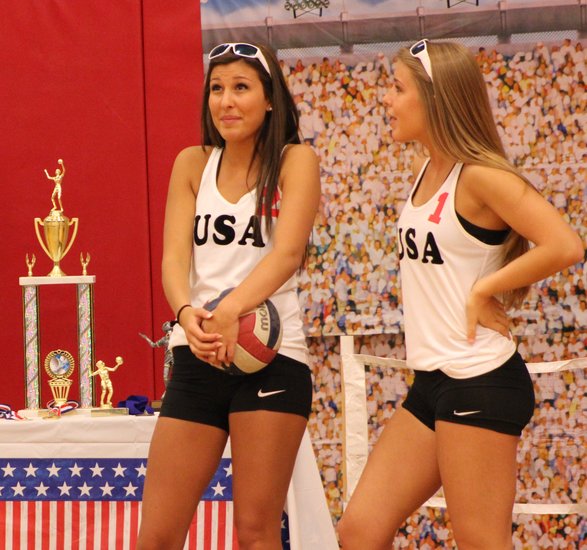 The Enterprise –– Michael Koff
Three-time Olympic champions, Kerri Walsh and Misty May Treanor, played by Jess VanDoren and Mariana Lia, talk with visitors who stopped by to learn the history of the Olympic champions in beach volleyball. Treanor retired from the sport from this past summer Olympics.