Photos: Standing Ready, Ever Steady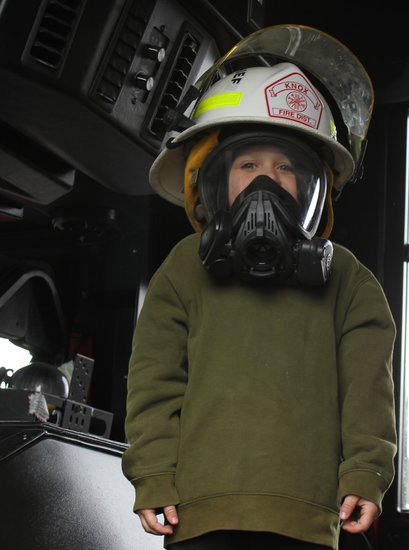 The Enterprise — Michael Koff
Fitting for the job: Ethan Peterson, 6, from Altamont tries on the helmet and mask of Knox's Assistant Chief while standing inside the company's apparatus.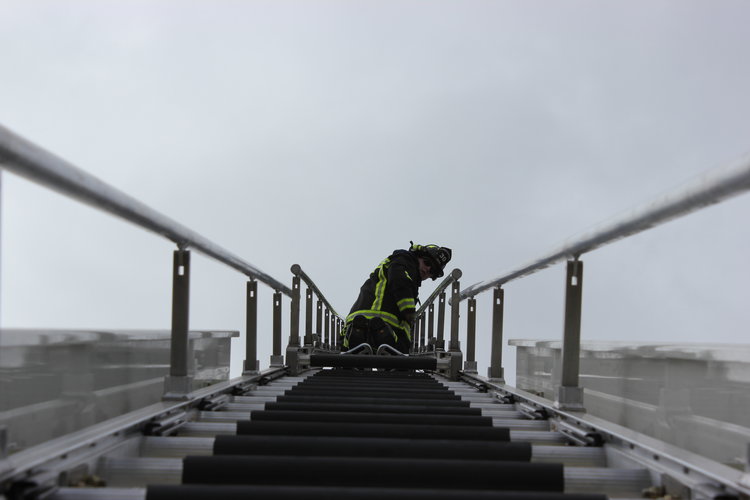 The Enterprise — Michael Koff
A fighter's vantage: Tyler Reinemann, perched on Guilderland Center's Engine Truck Apparatus 49, looks at Thacher State Park in New Scotland during a firefighters' field day on Saturday.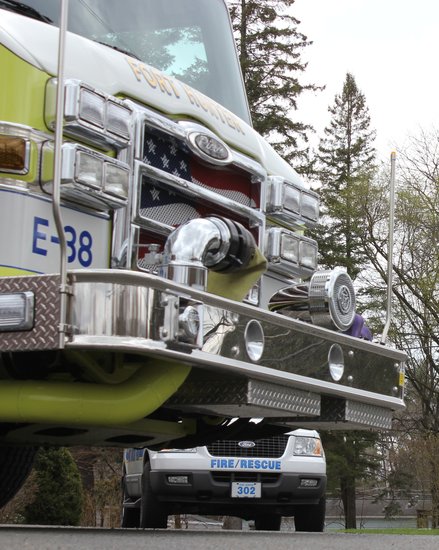 The Enterprise — Michael Koff
Multi-purpose grill: The Fort Hunter Fire Department's Engine 38 and Multipurpose 33 line is parked in the front of the firehouse.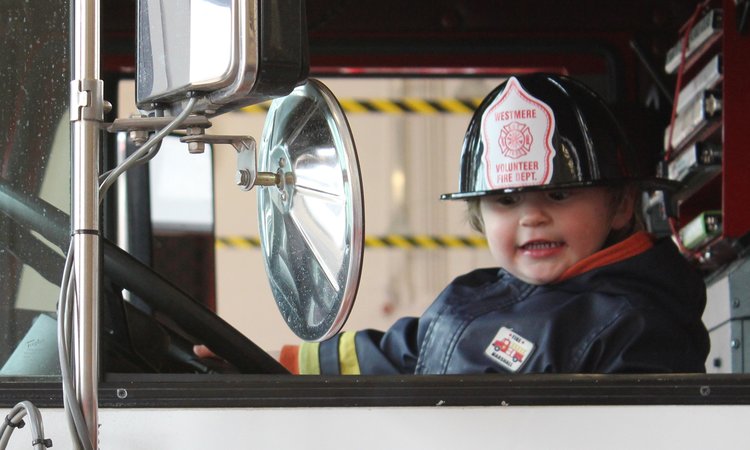 The Enterprise — Michael Koff
Testing his dreams: At Westmere Fire Department, a little boy looks forward to driving a big Engine 96 when he gets older.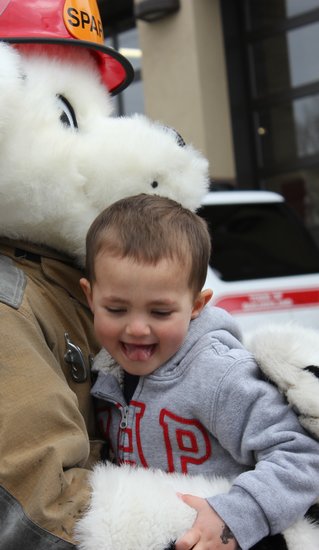 The Enterprise –– Michael Koff
Puppy love: An ecstatic Evan Jones, 4, ran up to Sparky to give him a hug during the Westmere Fire Department's Fun Fair. All fire departments opened their doors this past weekend to try to recruit new members as well as allowing the public to view their firehouses and equipment.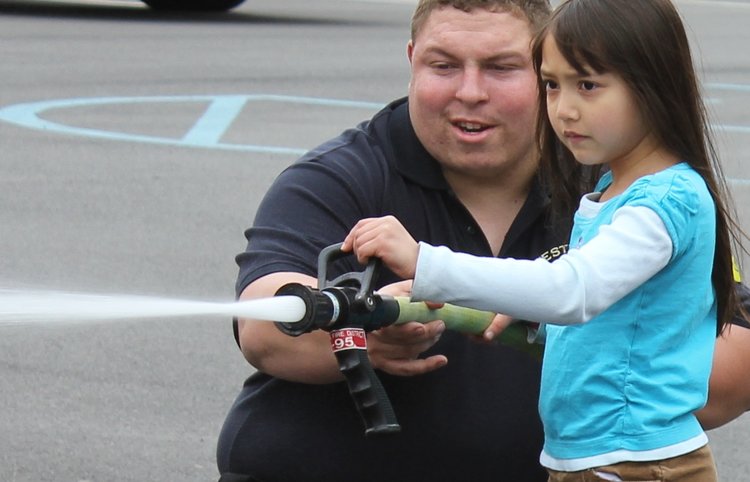 The Enterprise –– Michael Koff
Getting a feel of how firefighters put out blazes, this little girl holds onto a forestry hose with the help of Westmere firefighter Anthony Cannistraci on Sunday afternoon during the fair held at the firehouse in Guilderland.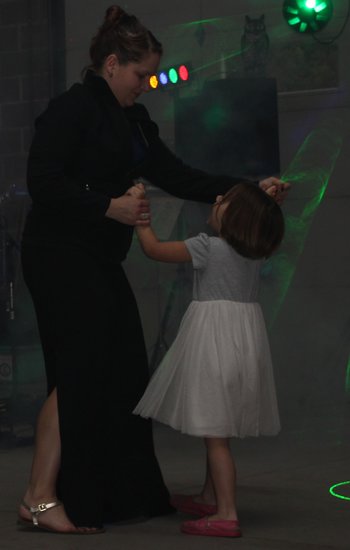 The Enterprise –– Michael Koff
Grooving away: Last Saturday evening, the Guilderland Center Fire Department held a Spring Fling to help raise money for Maddie's Mark Foundation, a not-for-profit founded in honor of Madeline Musto, a vibrant 5-year-old girl who died of an inoperable brain-stem tumor. Here, her mother, Erin Musto, dances with one of her daughters while the band Wide Awake plays behind them. The foundation's mission is to spread Madeline's spirit by helping other children and families life a life of "best days ever."
Local fire departments held open houses or Recruit New York events last weekend.