Photos: At Farnsworth, economy for ecology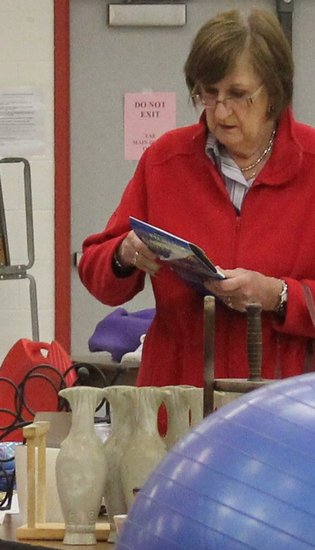 The Enterprise –– Michael Koff
Cast-offs become treasures: A shopper looks through tables full of items that were at bargain prices inside Farnsworth Middle School in Guilderland last Saturday morning during the Go Green Day that was held outside the school. "The garage sale went off without a hitch," Michael Laster, Farnsworth's principal, told the Guilderland School Board on Tuesday night, meeting the $1,000 fund-raising goal. Laster also said, "I got two trunkfuls of stuff myself."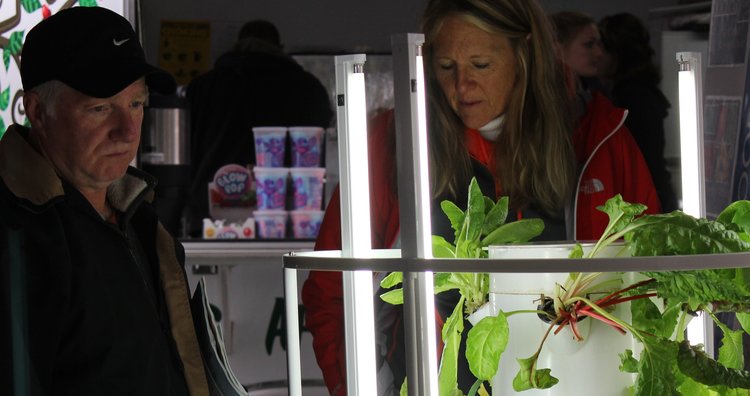 The Enterprise –– Michael Koff
Green all year long: A visitor to the Go Green Day and Recycling Extravaganza looks wistfully or perhaps longingly, in the midst of a gray spring, at a tower garden that can grow vegetables or plants inside. The annual event drew 570 people on Saturday, its highest ever attendance. The day offered educational booths, vendors, and a chance to recycle.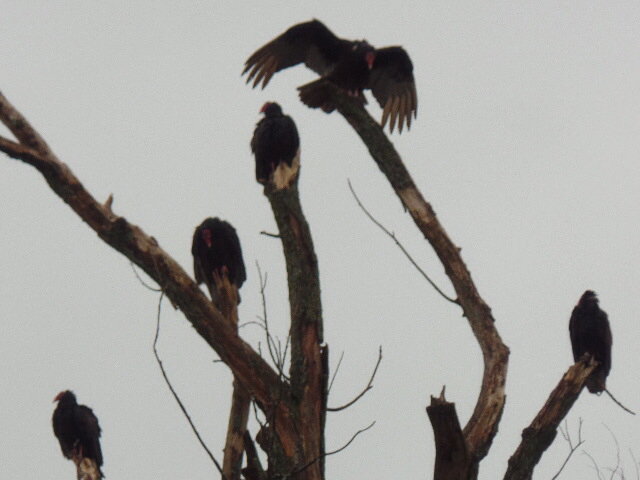 — Photo by Jane McLean
An interested crowd of recyclers — vultures — look on from the trees at Farnsworth Middle School during Saturday's Go Green Day and Recycling Extravaganza.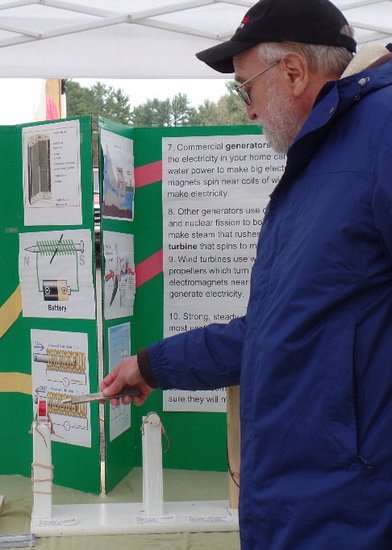 — Photo by Jane McLean
Energy educator: John Elberfeld of Helderberg Community Energy at Go Green Day on April 26 demonstrates how a magnet moving through a coil of wire can generate electricity. Other members of Helderberg Community Energy demonstrated new car technologies including a hybrid, and an all-electric car with a charging station provided by Eco-Sun and Power Systems of Duanesburg.  Jane McLean provided "Make and Take" activities for children and adults to create super-hero capes or tote bags using old T-shirts.