Photos: Field of Dreams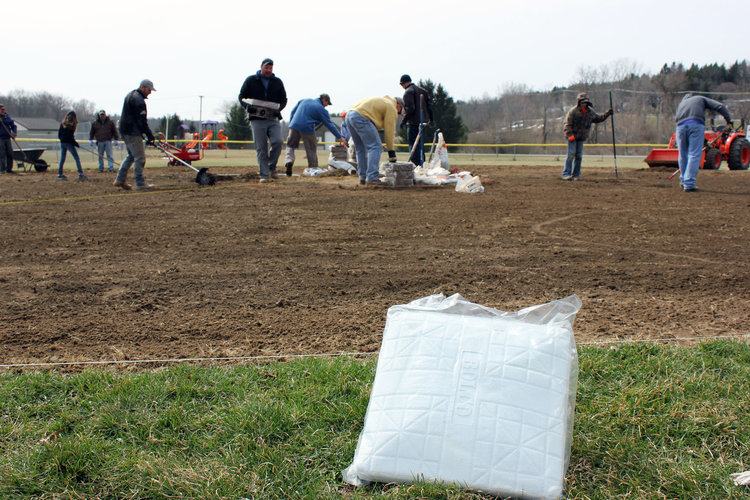 First base waits, pristine in its package as a Little League field in Westerlo Town Park is finally reclaimed after being ravaged by tropical storms in 2011. Every year since the storms, the Berne-Knox-Westerlo Little League has applied to the Tri-city ValleyCats for funds, and this year was chosen from among more than a dozen applicants for major infield renovations of sod, bases, and dirt.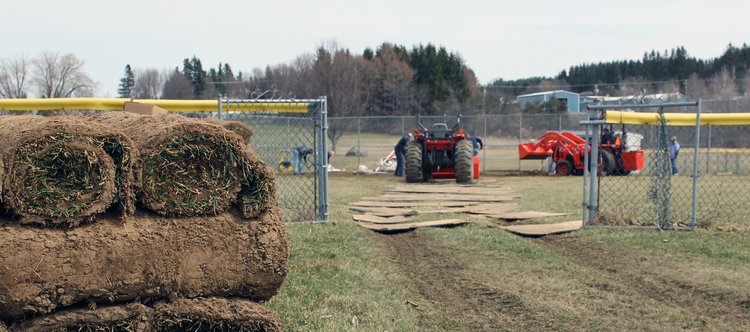 Heavy earth-moving equipment levels the land as new sod waits on Friday, in rolls, ready to be laid on the infield.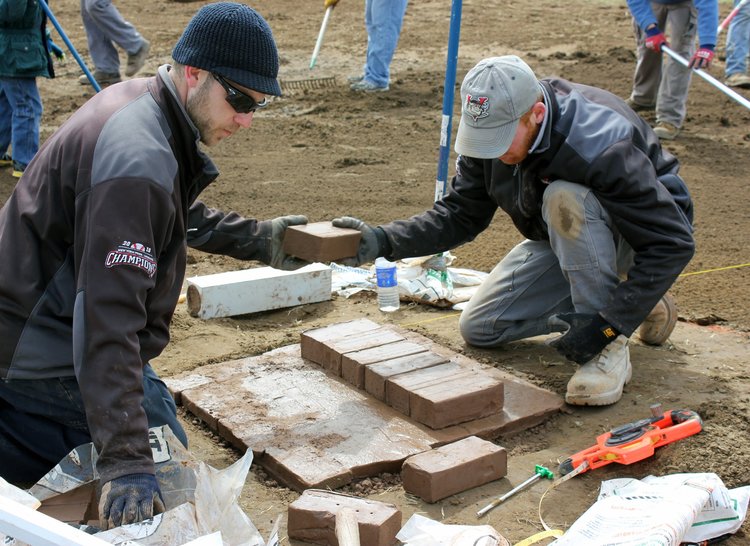 Brick by brick, Valleycats worker Keith Sweeney, wearing the knit cap, and his Valleycats co-worker Matt Callahan, in the baseball cap, build a strong foundation for the pitcher's mound.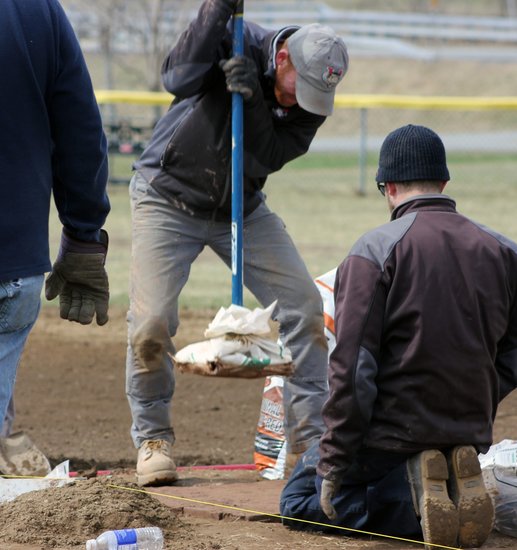 Just right: Matt Callahan, with the ValleyCats, is stomping and placing the clay bricks onto the mound, making sure it six inches high.