Price of Success at Knox Winterfest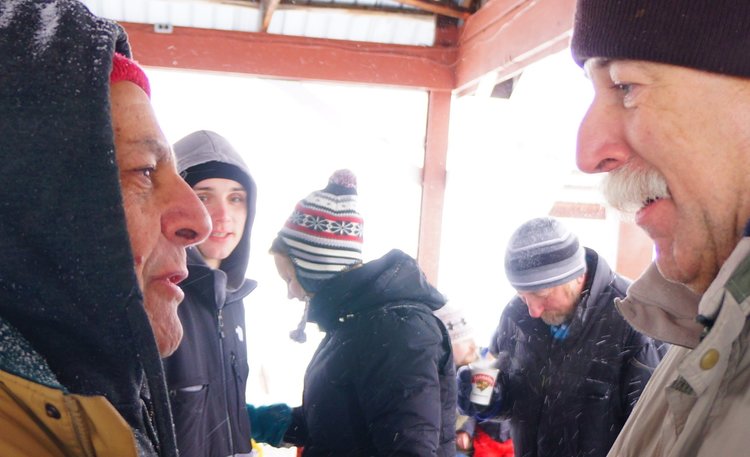 The Enterprise — Marcello Iaia
Robert Price, left, discusses the distinguishing ingredients of his winning recipe at the Jan. 25 Knox Winterfest chili contest. Chef Daniel Smith of Jake Moon Restaurant and Café in Clarksville, right, said he tasted stout beer and commended Price's use of meats. Smith later said many contestants of chili competitions veer from the essence of a chili — referring to red peppers in Spanish — by cooking a bean stew. "They're making food, and that's the important thing," said Smith of the seven contestants.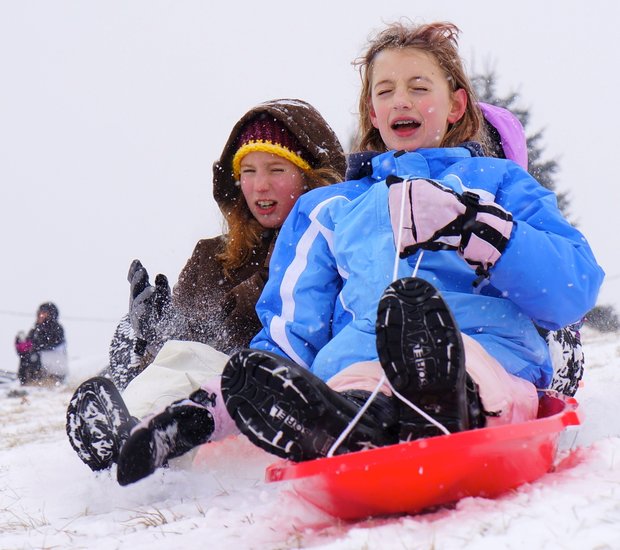 The Enterprise — Marcello Iaia
​Sophia Barcomb sits behind Taryn Hanley riding down the town park slope they climbed again and again.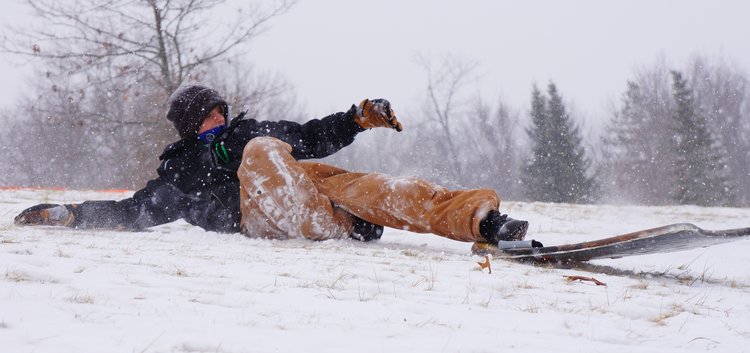 The Enterprise — Marcello Iaia
​Kiernan Hanley falls with the snowflakes as a sled escapes from under his feet.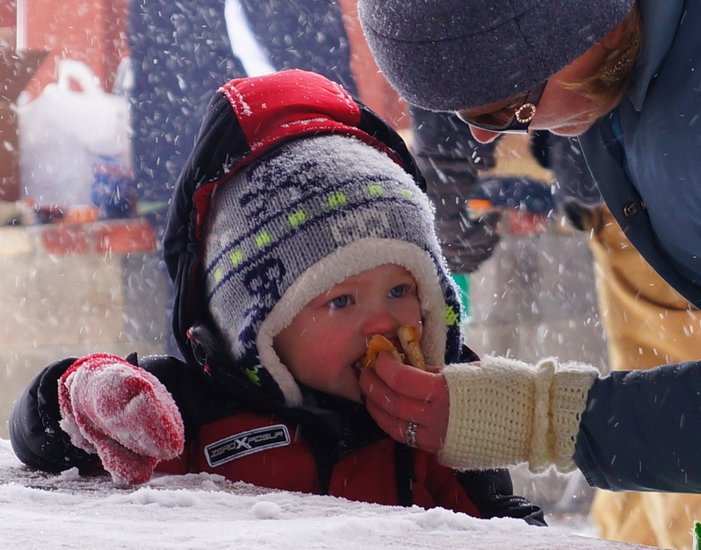 The Enterprise — Marcello Iaia
​Atticus Roether eats a grilled hot dog from the hands of his mother, Vanessa Ford-Roether, at the Winterfest held at the Knox town park.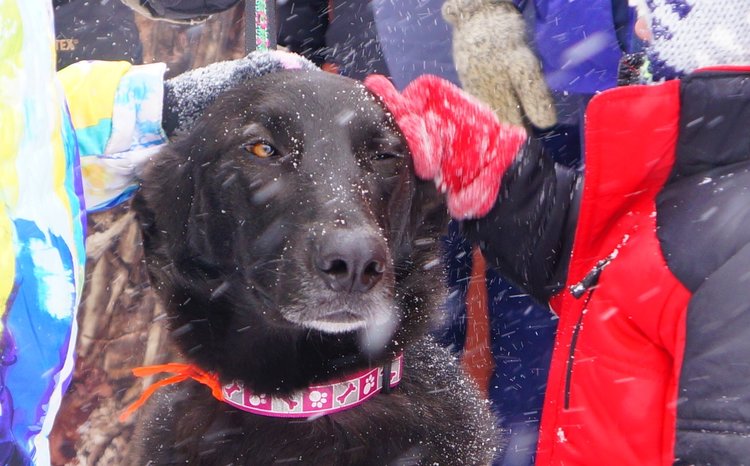 The Enterprise — Marcello Iaia
​Roxy, the Fortis' black shepherd mix, wears her own fur coat as she relaxes under the soft mittens of Atticus and Ella Roether on the frigid Saturday.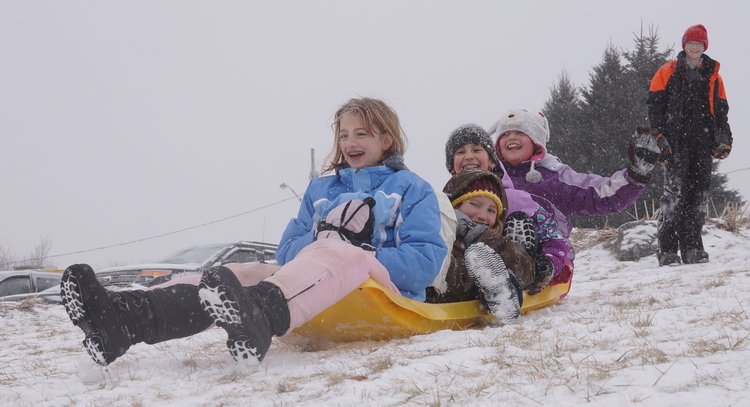 The Enterprise — Marcello Iaia
Taryn Hanley leads a crew with her feet stretched over the lip of their yellow sled at the Knox town park. From front to back, Sophia Barcomb, Vasiliki Lefkaditis, and Ashlyn Hanley are piled in behind her.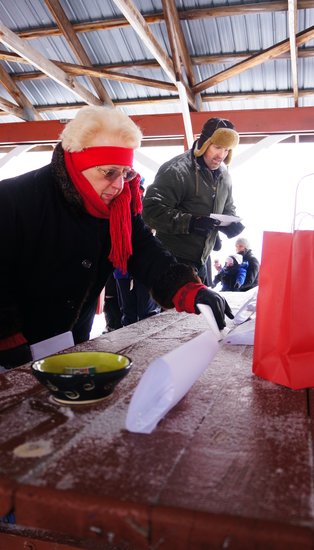 The Enterprise — Marcello Iaia
Annette Liwulanga retrieves an envelope for a gift certificate to the Township Tavern in Knox after the chili contest at the Knox Winterfest on Saturday. Each of the seven contestants had a choice of a local prize, like goat's milk soap from Rocky Hill Farms in Voorheesville; pottery from Elaine Larsen; or rooting vases from Jackie Ingleston.